______________________________________________________________________________
Media Changes and Updates
As we returned July officially and under our phase one. We began to think that there must be a more simplified but more effective way. Our Media page from this day July 22 2020 forward will be moved to https://fireandaviation.tv/ We will test this out until September 2020. Same goes for our Travel Advisory page will not be updated until further notice due to worldwide pandemic making way too many restrictions for updates. See your consulate or embassy for more up to the minute updates.
This world has become extremely different in travel restrictions among million other directives. In due time latter on we aim to return that service.
Source Fire and Aviation TV 07/22/20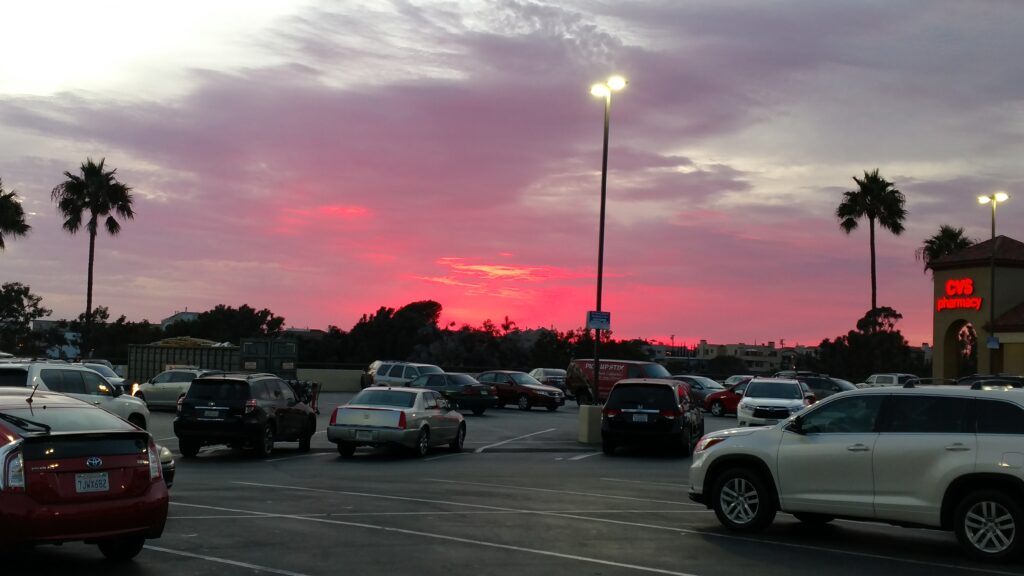 Edited update 09/11/2020 News needs to be more prevalent so we have begun our new version of our original section see https://fireandaviation.tv/social-media-and-news/ . Social media news is our official news section along with https://fireandaviation.tv/ . We will keep the old news section until late December 2020.
______________________________________________________________________________
Fire and Aviation TV is gradually starting back up. On this day 7/7 we are evaluating a vastly different world that we left at the end of February in L.A. On returning from that trip the beginning and wake up call for U.S. travel. The airline and aviation industry spiraled to almost a complete halt. Worldwide already in the grasp of Covid19 coronavirus epidemic. North America and Canada came to terms at the beginning of March that this is worldwide even at our doorstep. Fire and medical field stretched beyond belief therefore still to this day. We salute and support all front-line heroes of all industries
We are like many almost at a re birth of our business and will come out stronger more diverse. Although over the past months with shelter in place our business like an airline parked waiting for flight. We have made some trips to discover the business needs. Over the next few months, we strive to build a network and business that serves each other. A structure that is needed to adapt to this ever changing and strange world we live in. Times of extreme uncertainty bringing the ability to rebuild along with others. Our years of experience is not going to waste, but to adapt to this strange time we live in and move forward.
Source Fire and Aviation TV 07/07/20
______________________________________________________________________________
Fire and Aviation TV Saturday May 16 Update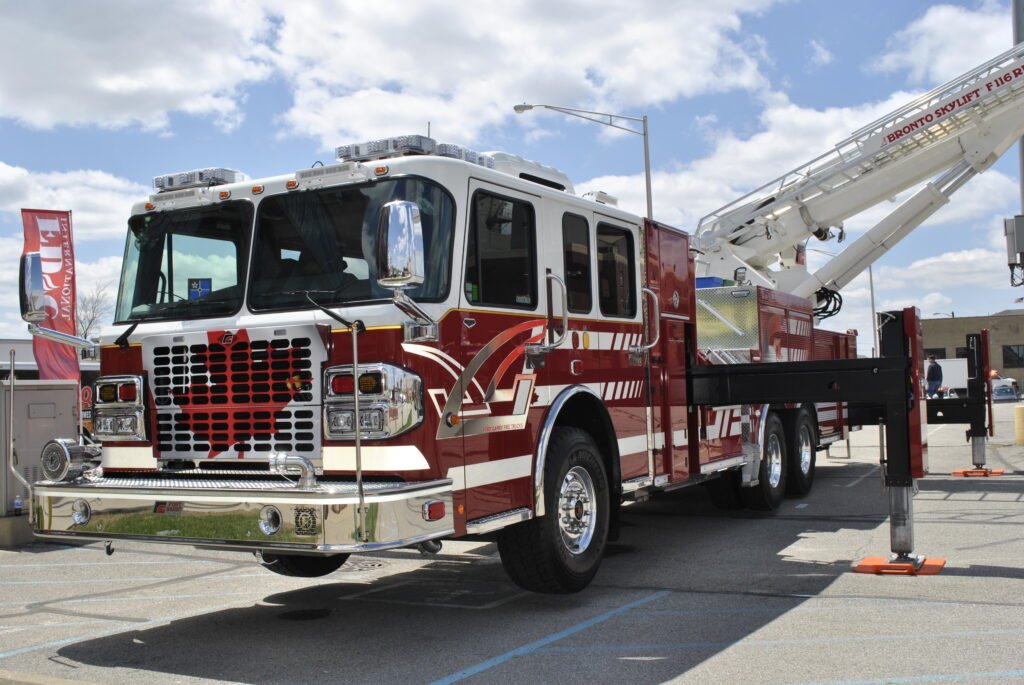 First of we like to give a million thank you to EVERYONE on the front lines and our front-line hero's during these very uncertain times. We are extremely thankful to all in the medical profession to first responder, Military, Airline and aviation employees. Volunteers, Grocery store employees and many others during this worldwide pandemic caused by Covid19, coronavirus.
So much has happened and we like millions of areas around this world sheltering in place. A few times we have been extended in our part of the world. There is a reason we have not been active as we like others have been pro active and stayed with the orders of officials. Homestead and immediate family come's first and we are not a news reporter or news network only. We are involved in both Fire and Aviation that comes with our name. Small amounts of media shared on social media, Twitter and Facebook on our accounts. We also have been grounded like an aircraft sitting on the tarmac since March. We will fly again and so will many others from airlines to aircraft.
As your kicking your heels or kicking the tires we cannot wait to get back as millions of others say the same. By months end there is a light of positive progress where many can join the ranks of others that have already begun their phase 1, phase 2 and more phases to come. Meanwhile we have been idling our engines and ready to get back to normal. There are many projects that we have held back as the year began so did many great opportunities.
Summer 2020 we will be here rebuilding and invite many to join us saying 'Lets Fly Again". Fire and rescue departments, we hear you and again we salute you Thank You from the bottom of our hearts.
Editorial Fire and Aviation TV 05/16/20
_______________________________________________________________________________
Fire and Aviation TV April 9, 2020 Update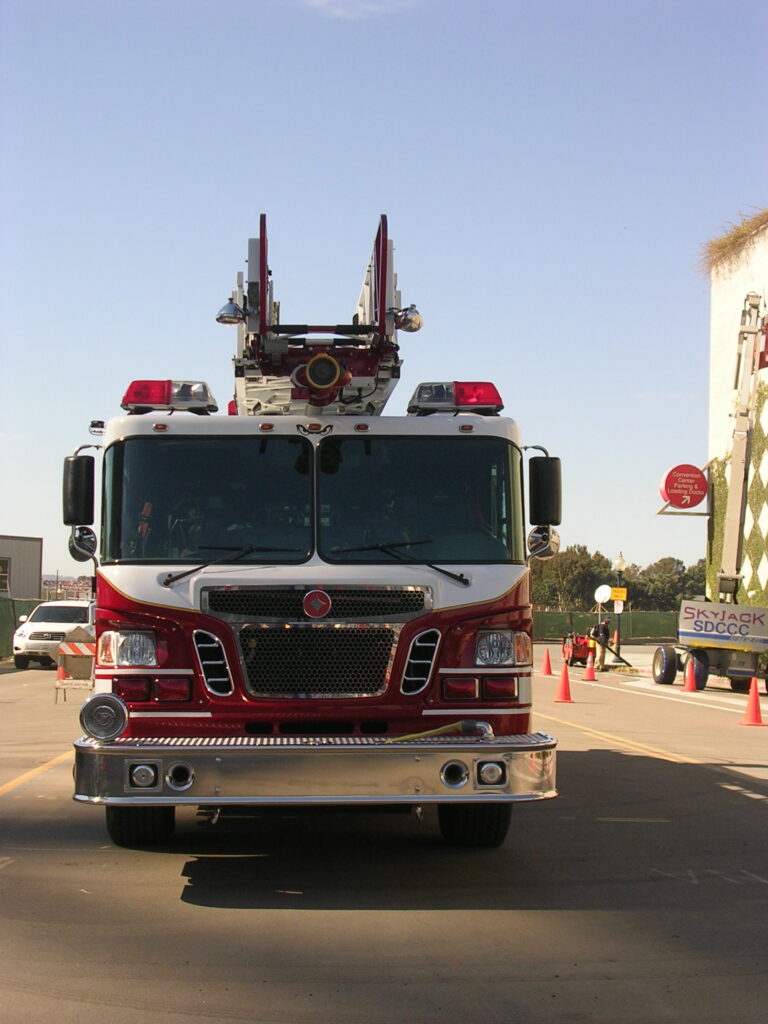 From Fire and AviationTV to all front-line workers we thank you forever doing the job you are there for everyone. The world has been turned upside down in so many ways. Our hearts and prayers go out to this world that's hurting beyond belief. Be strong come together help if you can those that need help. Globally both fire and aviation has changed in different ways. Again, from Fire and Aviation TV we thank all of you on the front line, all jobs and careers.
As far as our business this has affected us too. We are grounded since the beginning of March and still to May 1, doing what is asked. After so much has happened worldwide the airline and travel industry will forever be changed. We learn from so much, yet this pandemic continues to affect people around the world.
Fire and aviation tv, is about to change course as to the way we see the future and do business. Our course may change from time to time focusing on some of the original plans. With many years of experience in the fire department and working side by side at airports we will prevail. After Easter weekend we will be gearing up for changes. No matter what happens it is in our heart to continue as a company and adapt to change.
Airports we know many are reduced to a small percentage with consolidation of terminals and operations. At Changi International Airport, Singapore for example. Beginning May 1, 2020 they will suspend terminal 2 operations for 18 months to consolidate airport operations. Many of the world's airports are consolidating where some around the world shutdown operations for a period of time. We are here for you reporting, planning working on future development. Things are not going to change overnight neither is our past content on this site. Moving forward we are working with another company. Building on that relationship, prior communication with others and future business. We look forward to a better day and share the positive signs when we can. Stay safe, stay strong worldwide we are here for you.
Editorial Fire and Aviation TV 04/09/20
_______________________________________________________________________________
Saturday March 14, 2020 Fire and Aviation TV
Due to the current events of the Coronavirus effecting worldwide proportions it is a pandemic. Millions around the world are affected in all types of business. Effective today March 14, 2020 Airline Adviser will combine forces with Fire and Aviation TV. Facebook and twitter post's and re-posts will be shared.
All future travel, events and conventions have all been cancelled or postponed until further notice. Same goes for all our face to face meetings. The next few weeks we are monitoring the current situation that has affected the world. We are cautious and be proactive with the current situation. For all first responders and all medical staff please stay safe and healthy. Like millions of industries are affected as the airline and aviation industry is adversely
To all leasing agencies in the aviation industry and everyone involved we are here for you. For all fire and aviation fields we are here for you. In the next 30 days or so we will be changing our operational aspects of business accordingly to the new environment we are in. The world has been turned upside down as the same for business. Many will recover and others not so much.
One of our biggest events was the FDIC for which we fully understand doing the right thing cancelling. Safety first and this goes for everyone. Having worked years in Fire and in addition side by side in aviation field it's in the heart to continue serving you. Fire and Aviation TV will soldier on for you in both industries. More announcements coming in the following weeks ahead. Meanwhile due to the mass media of global events we will share through Facebook https://www.facebook.com/pages/category/News—Media-Website/Fire-and-aviationTV-106032427441826/ and Twitter https://twitter.com/fireandaviation?lang=en
Source Fire and Aviation TV 03/14/20
_______________________________________________________________________________
Travel Advisory and CoronaVirus
March 9, 2020 in such a short time worldwide the CoronaVirus has officially become a global Pandemic. Although many government agencies worldwide grapple with this deadly disease there way too many areas globally to list as travel advisories. Even though all those that have been listed and complete shutdown for travel for Italy not just the northern section was announced latter today.
We first reported when it became an extremely serious situation overseas in China in January 2020. Since then we all know worldwide the spread of this deadly virus was an epidemic and now mass media are calling it a pandemic. Our travel plans have subdued seriously to almost nothing recently. We are still travelling but a fraction of what we did and at times stay longer in regions
Like the aviation industry the whole world has been turned upside down from economy to other aspects that even day to day operations are affected. For any travel advisories please pay attention to you local, state and government advisories in general. We pray for this to end and take precautions accordingly. Aviation travel among all other types of transport are affected and continue to monitor your local agencies wherever in the world you might be. We hope by the summer 2020 things will get better. At this time Travel advisory section of Fire and Aviation will not be updated until Monday June 1, 2020. This is so we can focus on business at hand in fire and aviation industries. We will print when possible on media and front page www.fireandaviation.tv
Source Fire and Aviation TV 03/09/20
_______________________________________________________________________________
Fire and Aviation Industry and Agencies make adjustments Concerning Corona Virus
The city of New York office of emergency management (OEM) gathered with other agencies early today with a response team. Cities of large population and smaller are ready or getting plans in preparation in a what if situation. Fire and rescue services along with other agencies will take the necessary actions to serve and protect. Information and communication something that's done right along with keeping calm. This is where we ask people to stay calm and not cause pandemonium. There have been recent reports of people panicking with mass store purchases. We will get through this with calm prevailing.
Media outlets and local agencies can advise you with news and updates whereas keeping yourself aware of your surrounding and wash your hands often. This is a major virus where we can be smart and overcome this. For our aviation industry and air travel restriction to other global areas are now Italy, Iran and other middle east hot spots. For air travel in these regions your advised to contact your airline if you are supposed to travel anytime soon. For most major airports international you can see our international division.
Air travel first started to be affected where it all began in China, Wuhan province. Chinese authorities quarantined many cities and areas affected right before the Chinese New Year (January 25, 2020). Over a time, it has now spread in various parts of the world. Sunday March 1, 2020 the latest country to have airline cease operating flights to are Italy and Iran from US. Delta and American made that announcement on Italy this past weekend.
There have been challenging times in the airline industry before. In 1993 the Gulf War, then there was 9/11 which grounded aviation for the first time since first flight began. Sars was an outbreak in 2003 for which caused major issues back then. Gas prices and then in 2008 the stock market crash. Millions had been lost and fortunes vanished. Then too did a few airlines. AS some ceased operations others including low budget airlines came.
Today the airline industry ten-year growth has come to an end. To date 73 airline have ceased flying to China not including recent routes being stopped in Singapore and other south east Asia markets along with Italy and Iran. The fact being the Boeing 737 Max grounding since March last year many airlines will not be in any hurry to receive their outstanding orders until the Corona Virus is curtailed and or over with.
There are many budget airlines that might fold and already financially feeling the economic slowdown. Other major airlines will survive and continue but may need government backing. Cathay Pacific has half its fleet grounded due to lack of flights operating because of the virus outbreak. Hong Kong Airlines has been grounding many of its aircraft. Even recently Emirates announced that its asking staff to take unpaid leave until such time business and routes pick up. Even airports like Hong Kong International airport are feeling the downturn operating capacity down from three terminals to only enough traffic that can be serviced by one terminal. Macau International Airport has significant amounts of flights cancelled for which they are hurting economically
We are in times where aviation industry as many other industries globally will be affected for a very long time. Many businesses will fold, and others might be revived in a very slow pace. We need to put a stop to this virus as soon as possible. Without a doubt the airline and aviation industry will loose of lot of ground in 2020 and the strongest will survive with a restart in 2021 growth. Asian carriers and airlines fleets will be reduced and a demand for aircraft orders will shrink in 2020. This is a time to take stock of future forecasts and not blame executives for profit shortcoming this year. Let's take a moment and relax think of the positive for our global future.
Source Fire and Aviation TV 03/03/20
_______________________________________________________________________________
Delta to become first carbon neutral airline globally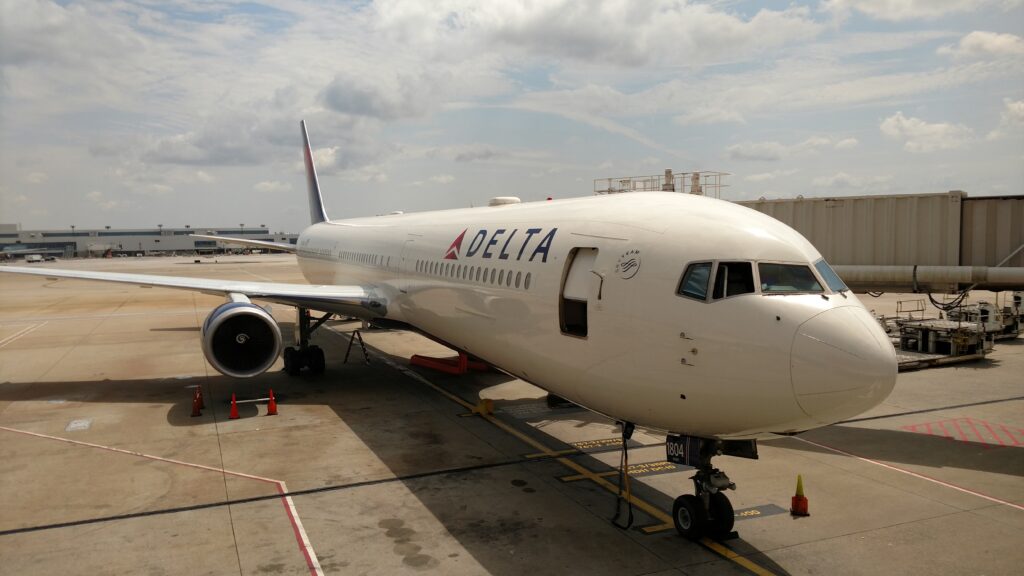 Starting March 1, 2020, Delta Air Lines is committing $1 billion over the next 10 years on its journey to mitigate all emissions from its global business going forward. The airline will invest in driving innovation, advancing clean air travel technologies, accelerating the reduction of carbon emissions and waste, and establishing new projects to mitigate the balance of emissions.
"There is no substitute for the power that travel has to connect people, which our world needs today more than ever before. As we connect customers around the globe, it is our responsibility to deliver on our promise to bring people together and ensure the utmost care for our environment," said Ed Bastian, Delta's CEO. "The time is now to accelerate our investments and establish an ambitious commitment that the entire Delta team will deliver."
Delta's approach to tackling carbon reduction and sustainability reflects the focus and rigor it has become known for, and that it used to build a financially secure airline. This announcement comes as Delta pays $1.6 billion in profit sharing to employees this Valentine's Day and reflects its longstanding approach to placing a high value on supporting all stakeholders and communities worldwide.
The aviation industry accounts for roughly 2 percent of global carbon dioxide emissions. Delta's carbon footprint is its largest environmental impact, with 98 percent of emissions coming from its aircraft. Here is how the company is focusing its efforts to become carbon neutral:
Carbon reduction: Reducing Delta's carbon footprint through enterprise-wide efforts to decrease the use of jet fuel and increase efficiency. Areas of focus include an ambitious fleet renewal program, improved flight operations, weight reduction, and increased development and use of sustainable aviation fuels.
Carbon removal: Investing in innovative projects and technology to remove carbon emissions from the atmosphere that go beyond the airline's current commitments, and investigating carbon removal opportunities through forestry, wetland restoration, grassland conservation, marine and soil capture, and other negative emissions technologies.
Stakeholder engagement: Building coalitions with our employees, suppliers, global partners, customers, industry colleagues, investors and other stakeholders to advance carbon reduction and removal goals and maximize our global impact.
"When customers choose to fly Delta, they should feel they're making a statement about taking care of our planet," Bastian said. "Our commitment to carbon neutrality means flying with Delta represents far more than a great travel experience – it's about joining arms to create a better world."
Delta's carbon strategy will account for emissions across its business – both in the air and on the ground. Delta's investment will create new projects and methods to reduce its carbon footprint, benefit global communities and make it easier for other organizations to explore similar options to address their own carbon footprints – all while minimizing reliance on today's limited carbon offset markets. To support this strategy, Delta will allocate some of its financial commitment into investment vehicles, including a dedicated fund focused on achieving its carbon neutral ambition.
Delta's journey to carbon neutrality and its $1 billion investment build on its industry-leading voluntary sustainability efforts.
The Delta Environmental Sustainability Principles will guide the airline's efforts to advance its path to carbon neutrality and overall sustainability. They are:
Action – Make progress continually by leveraging the tools of today even as we work to drive progress on a global scale. Embed environmental impact as a consideration in every business decision.
Innovation – Investigate, enable and advance new projects, innovative technologies and operational efficiencies to substantially reduce and mitigate emissions and our overall environmental footprint.
Collaboration – Engage with employees, suppliers, global partners, customers, investors and other stakeholders with the understanding that environmental protection must be a shared goal.
Evolution – Be nimble in evolving and adjusting in response to the latest scientific findings and technological developments.
Transparency – Continue to publicly report on our goals and progress, aligned with leading disclosure frameworks and standards, and track efforts and achievements through our robust governance structure.
2020 will see a number of milestones that demonstrate Delta's progress and commitment, and that Delta will share broadly as each of them launch. Powered by its 90,000 people around the world, Delta is the U.S. global airline leader in products, services, innovation, reliability and customer experience.
From being the first and only U.S. airline to voluntarily cap greenhouse gas emissions at 2012 levels, to adding more than 80 new aircraft in 2019 in an effort to renew its fleet with aircraft that are 25 percent more fuel efficient than the aircraft they are replacing, Delta has been undertaking a multi-year effort to achieve more sustainable air travel. As part of its commitment, Delta has partnered with industry innovators to advance the development and production of sustainable aviation fuels, including its recent partnership and offtake agreements with Northwest Advanced Bio-Fuels and Gevo. The airline also has partnered with the international advocacy organization Global Citizen on Global Goal Live: The Possible Dream event, to help reach United Nations Sustainable Development Goals, focusing on sustainability, gender equality and human capital.
Delta was the No. 1 airline named among America's Most Sustainable Companies by Barron's in 2020 and has been awarded the Vision for America Award by Keep America Beautiful and the Captain Planet Foundation's Superhero Corporate Award. Delta has also earned a spot on the FTSE4Good Index for five consecutive years and the Dow Jones Sustainability North America Index for nine consecutive years.
Source Delta Airlines / Edited By Fire and Aviation.TV 02/19/20
_______________________________________________________________________________
China, Coronavirus, and Economics
As the close of bell on trading in wall street the spread of Corona Virus causes concern. Stocks dropped 100 points with more growing fears at the end of Thursday 13 February. We are in a world of hurt from the virus to economics as the airline industry is severely affected. Imports too are feeling the affect.
All major carries in the US and foreign airlines have put the brakes on flights to many areas affected. Macau International Airport is operating only a fraction of flights compared to its normal operations. Many other airports are affected like Shanghai Pudong International Airport. Looking over at our international division that shows flights from various Asian and China airports affected.
Long term affects many airlines USA to Asian airlines like Cathay Pacific to Hong Kong Express. and many others to name. Even today flights to Germany recently came to a halt like the flights to Berlin. Global ramifications in the light of the Corona Virus to try and quarantine those areas and protect others. Sure, frustrations will grow both economically and financially for many airlines. Health and safety come's first for which something of this magnitude was not expected or considered in any company's financial adjustments.
There will be a fallout in the airline industry for those that already operate under tight profit margins. Long term adjustments need to be made. Cathay Pacific recently asked for its employees to take a three-week unpaid vacation to help adjust all the flight cancelations due to the Corona Virus. Last year Hong Kong was affected by many demonstrations where up until September 2019 affected the airport itself.
Across the globe signs of this have affected people's perception and fears. You can see many wearing masks at airports like at Los Angeles International where we just came from. All major airports are taking the necessary precautions to protect people coming from other parts of the world. Tom Bradley terminal was a sight that even us the seasoned traveler realize the severity of peoples concerns.
To date the Olympics that are scheduled to take place July 24 thru August 9 are not affected and still plan to go ahead. This was announced today despite other sports before those date like some Golf and racing events earlier this year postponed until further notice. Once global control and federal public health agencies give the green light. Then and only then will airlines be able to start scheduling future flights. Not until then and governments give the all clear can we expect any normal operational flights. Now might be a good time for many airlines to re group and anticipate and modified schedule or fleet for capacity. No matter what the situation at least Etihad Airways before all this had announced over a week ago it as selling 38 of its 114 aircraft in fleet to try and become profitable again. Maybe some airlines feeling the affect of the current situation need to take some advice and cutback.
Source Fire and Aviation TV 02/13/20
_______________________________________________________________________________
Worldwide Cooperation to Prevent and Protect
CoronaVirus excels world-wide where many countries, airports, ports, Shipping lines, and Airlines take action. Many airlines across the globe have ceased flying to parts of those regions and country affected.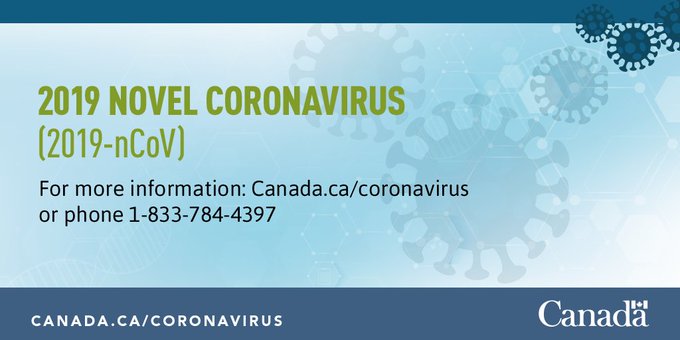 From Canada to any country globally are doing what it takes to inform millions and counter measures to prevent spread of this deadly virus. Airlines world-wide are acting accordingly and for any air travel with any airline we advise you contact them regarding your travel plans. Governments as mentioned a few days ago have implemented flight bans to certain airports in areas concerned.
We strongly recommend that you contact your consulate if you are abroad and in need. There are many Canadians and Americans even Europeans living and working in China and other provinces. On twitter the Canadian government is posting information regarding phone numbers to contact.
Some airlines share similar information regarding the routes that are temporarily suspending due to the virus outbreak. Economically this is going to cost billions, yet it is these extreme measures that are needed to prevent mass global outbreak. As of today, every major US airline are cancelling flights to mainland China.
To date some 170 people have been killed from this virus and almost 8,000 reported cases globally as of Thursday morning. The American CDC has advised that no non-essential travel should be taken to affected areas. Some of the airlines globally that have made announcements are United Airlines, Air Canada, Lufthansa, Austrian Airlines, Delta Airlines, American Airlines Swiss Airlines and many more to follow.
In addition to Canada and US evacuating citizens from affected areas in Wuhan Britain France, Japan, Germany, Netherlands, Morocco, Russia, Kazakhstan, Myanmar, and Australia. This is what we know currently. World Health Organization (WHO) are working hard and informing everyone worldwide. We strongly advise you contact your embassy or consulate if you are in the affected areas in China. For in depth information stay tuned to worldwide media you trust for in depth details.
Fire and Aviation TV 01/30/20
_______________________________________________________________________________
Tragedy Darkens the First Month of 2020
We all know the true loss when loved ones and family members pass away. When great people die due to accidents, we call this a tragedy. Either way you look at it loss of loved ones can have an affect on us all. Sunday a few days ago in Calabass, California 9 people lost their lives when a Sikorsky S-76 helicopter crashed killing all on board. Those among the dead were Kobe Bryant his 13-year-old daughter and seven others. Media have covered this extensively with awe and shock. We at Fire and Aviation gave our thoughts and prayers through social media as any loss of any loved one friends, or family is hard. This goes out to all those affected.
Fire and rescue arrived that foggy morning to find the crash site to be a hard area to recover. It was an area where no matter what first responders attended and aided to the best of their abilities. All necessary agencies recovered what they could under the circumstances. Being a first responder no matter what division or department you work for it runs deep to help those that is what is required.
Today January 28, 2020 a 7.7 magnitude earthquake was felt near Jamaica and just south of Cuba. Other parts felt this like The Cayman Islands giving you the vertigo feeling. With such intensity Tsunami warnings were issued. A report of a 0.4-foot Tsunami in the Cayman Islands at George Town. There were several aftershocks and one of them measured 6.1.
As far as Miami this was felt where first responders responded to tall bank building being evacuated and even an elevator rescue was need at one time on a call in Miami. Brickell Avenue in Miami where some tall buildings are located were evacuated just as a precaution only. News media gave extensive coverage as this part of the world earthquakes are not normal like other parts of the world. Even as we begin 2020 other parts like Puerto Rico and across the globe in Turkey. As first responders and other agencies we are going to have to be multi tasked with global environmental changes. As far as airport operations there were no reports of significant damage from the Jamaica earthquake. There were no operational cancellations at the time of this report.
Source Fire and Aviation TV 01/28/20
_______________________________________________________________________________
Another Extreme Virus Causes Unprecedented Action
There is an extremely serious virus called the Coronavirus that many will hear about. As time moves forward you will constantly hear about in both fire and aviation industries. This recent outbreak is spreading globally where governments are mandating the aviation industry. Unprecedented actions are needed for these extreme measures.
Rapidly across many continents airports quickly set up Coronavirus inspection areas for air travelers. Many get the preventative measure right. Swift action in many global entrances are taking the necessary precautions. Fire and rescue are being brought up to speed among many other entities. Take this as a thing's to come over this next decade. We are not strangers to epidemics including many in the past like Ebola virus and before that there was S.A.R.S in 2003.
Airline industry is yet again challenged with different circumstances. This is where the strongest will survive as in the far east Hong Kong like many other areas are faced with different challenges cancelling flights in areas affected. Government of China shutdown all transportation in Wuhan China including airport to try and quarantine millions before the Chinese New Year last week.
No matter what happened the American CDC is handling this extremely well along with other governments. We will get through this at some point there will be a turning point. Yes, there will be those affected and undoubtedly many flight crews in the airline industry are afraid that they may have to fly to China as part of there routes. Precautions are being taken and there will be more banned routes in the airline industry. For full news media see your countries leading media outlets and stay informed.
Source Fire and Aviation TV 01/28/20
_______________________________________________________________________________
Boeing Officially Stops 737 – 800 Max Production
At approximately 10.30am central time Tuesday 21 January we received word that Boeing had officially stopped production of the Boeing 737 – 800 max planes. It has been said that they actually stopped last night Monday 20 January, but this has not been confirmed. We will go with the original.
There comes a time where in business we have to restart a project, a program, and even a product. Not a one for recreating the wheel but being pro-active. The time has come for Boeing and the max 8 to temporarily stop production. From today forward the next 60 days are peril for the aircraft manufacturer as production line and employees of Boeing that worked on this line are not online. They will be paid for the next 60 day based on various sources. Many a media outlet has reported the same.
We have and in addition to others including yesterday at a conference in Dublin Ireland Monday January 20, 2020 stated there needs to be change. Mr Steven Udvar – Hazy the founder and chairman of Air Lease Corp has made a statement the name max should not be the name of the aircraft anymore. We have said the same too. Boeing for the love of your product and the future of this aircraft you need to change the name.
There are many people who travel that may not be as informed as those in the industry. For those who may fly in the future a clear and precise identification of this model and make need to be removed far from its original name. We have suggestions and a clear marketing idea that could clearly make it to everyone in the future. There comes a time in life itself that information is clearly a great piece of mind. It eases our thought process and thinking of what's to come when we are more informed.
Boeing is working hard with the Federal Aviation Authority and other regulators around the world to try and get the aircraft re-certified. At this juncture though the new C.E.O. is David Calhoun who replaced Dennis Muilenburg January 13, 2020. With so much at stake it comes to a point where something has to change.
Source Fire and Aviation TV 01/21/20
_______________________________________________________________________________
Unknown Cause of Ukraine International Airlines Flight 752 Crash
Flight 752 of Ukraine International airlines was climbing Wednesday morning out of Tehran's Imam International Airport. The flight took off at 6.12am local time. During that time the flight reached about 8,000 feet when it suddenly lost contact on radar with ground control. Reports estimate 176 people on board including crew members of the airline.
Amateur video was caught in the early morning sky supposedly by a bystander of the Boeing 737 as it lit up the night sky and exploded on impact. Various sources speculate it was not a mechanical failure as originally reported but more like other reasons. During the video and other witness seeing this Boeing 737 plane show fire coming from the engine and an unusual but possible explosion before impact.
Source say the three-year-old aircraft was recently inspected January 6 on routine maintenance. It is way too early to say what was the cause of the plane to crash. There are speculations going around as recently it that area bombings by missiles were used against American Bases in Iraq. Until the black box and a full investigation can be done there is no conclusive evidence as to how this happened.
The aircraft was delivered to Ukraine International Airlines in 2016 and in good condition with no reports at the time of any problems during recent inspection. It was on a commercial flight to Kyiv, Ukraine with many different nationalities on board. Reports say Canadians, British, Swedish, Germans, Iranians, and Afghans were on board this flight.
The U.S National Transportation are monitoring as they need to be invited into the country to investigate. With U.S. sanctions against Iran they need special permission to do so. Relations between Boeing, and Iran are not good at the time of the crash. At this time of release sources are saying there might be a problem in obtaining the black boxes. Being is closely monitoring and trying to assist in this Boeing 737-800 crash.
Source Fire and Aviation TV 01/08/20
_______________________________________________________________________________
Australian Fires Estimated 50 Million Animals Dead
All the years we all known in our lives nobody, and we mean nobody has seen such devastation from bush fires in Australia. An estimated 500 million animals are dead due to the wildfires. The eco system in Australia and landscape will forever be altered and never the same. Anyone says there is no destruction from global warming is wrong.
Being a firefighter never have had fight a fire like the firefighters in Australia are fighting. The catastrophic destruction and aggressive fires leave many fire service / county fire services drained and fatigued. They still fight the fight and will not give up on the fight. Resilience, endurance and courage to serve and protect lives and property is part of the tactical and coordinated efforts to douse the humongous fires across the country.
Disturbing pictures of Kangaroos and Koalas burnt have been shared by some media and we are disturbed like many. We are not going to show these pictures. We are going to ask for many to help. How can you help by listening to the authorities if you are in these area's? If you are not in these areas any local fire department is accepting donations whether it be food or water or other. Many firefighters have lost their home s too so its personal.
Many a star in film and music industry has donated. Pink recently donated half a million dollars, along with others like Nicole Kidman and Keith Urban also the same amount. Over 100 bush fires have caused this major devastation fanned by hot air, dry conditions and windy days. Its been reported a few days ago January 2, 2020 5.9 million hectares of land had burned so far. According to sources the most recent count of human life loss is now 25 dead. Millions of people are displaced by these fires and even smaller communities destroyed
Worse affected areas across the country are in New South Wales., Just about every corner of the country is affected one way or another. The Australian forces have been involved along with the firefighters to help this unprecedented disaster. Millions are displaced and Australia needs help from across the globe.
Source Fire and Aviation TV 01/06/20
_______________________________________________________________________________
Frontier Airlines Expansion
Its been an interesting decade for many an airline and the industry. We like to see great success stories and companies that start small from humble beginnings. That's where we started and like to share and report about great airlines like Frontier Airlines. No matter who and where you came from as a person your company is yours. Building it starts with hard work and perseverance to succeed. For those who created many a company, and not just given to them are those that feels like a great achievement Frontier Airlines is an example of its history and story
Before we exit 2019 a major announcement of flight schedule and routes has been made. Including a new base in Orlando Florida creating new jobs. Strictly Airbus operator of different variants of the A319 320 and 321 they also have future orders of Airbus A321 Neo and XLR's. December 19, 2019 announcement of a new Training facility and hanger adding 45 new jobs in Orlando with a new training base. Planned to open the new 35,000 square foot hanger and facilities will open in 2 years. In addition, it will be able to house the Airbus A321 with 2 dedicated outdoor parking areas for the Airbus A320. As 2020 begins the airline will add 18 nonstop flights in total and to Guatemala, El Salvador and Caribbean airports. Frontier Airlines will start a Miami based hub in 2020 with 8 more flights and crews based in Miami.
Source Fire and Aviation TV 12/20/19
_______________________________________________________________________________
SOUTHWEST AIRLINES TO SHARE PROCEEDS FROM BOEING AGREEMENT WITH EMPLOYEES

DALLAS—Dec. 12, 2019—Southwest Airlines Co. (NYSE: LUV) recently reached a confidential agreement with The Boeing Company (Boeing) to compensate Southwest for a portion of projected financial damages related to the grounding of the airline's Boeing 737 MAX aircraft. In light of this agreement, the Southwest Board of Directors has authorized a discretionary, incremental profitsharing accrual for Employees, which is tied to the projected reduction in operating income for annual 2019 due to the MAX groundings. The Company currently estimates this incremental profitsharing accrual to be approximately $125 million.

Gary C. Kelly, Chairman of the Board and Chief Executive Officer, stated, "Our People have done an incredible job managing through the MAX groundings, while providing the highest levels of Customer Service and one of the best operational performances in our history. On behalf of the Southwest Board of Directors, we are grateful to our Employees for their extraordinary efforts throughout the year and are pleased to share proceeds from our recent agreement with Boeing."

This incremental profitsharing award will be funded as part of the Company's annual 2019 profitsharing distribution in 2020, in accordance with normal ProfitSharing Plan policies and Board of Director approval. The Company plans to provide 2019 profitsharing details early next year, including the percentage each eligible Southwest Employee will receive.
The Company continues to engage in ongoing discussions with Boeing regarding compensation for damages related to the MAX groundings. The details of these discussions and the settlement with Boeing are confidential. While still evaluating the applicable accounting principles, the Company currently expects to account for substantially all of the compensation as a reduction in cost basis of both existing and future firm aircraft orders, which will reduce depreciation expense in future years.


The Boeing 737 MAX fleet has been grounded since the Federal Aviation Administration's (FAA) order was issued on March 13, 2019. Southwest Airlines continues to monitor information from Boeing and the FAA on the impending 737 MAX software enhancements and training requirements. The airline remains confident that, once certified by the FAA, the
enhancements will support a safe return of the 737 MAX aircraft.
Source Southwest Airlines / Edited by Fire and Aviation TV 12/12/19
_______________________________________________________________________________
First E175- E2 Jet Makes its Maiden Flight
São José dos Campos – Brazil, December 12, 2019 –The Embraer E175-E2 made its inaugural flight today from the company's facility in São José dos Campos. The E175-E2 is the third member of the E-Jets E2 family. The maiden flight kicks off a rigorous 24-month flight test campaign.
"Today's flight of the E175-E2 marks the completion of our vision to produce a family of new-generation commercial aircraft that bring unparalleled cost savings to our customers, exceptional comfort for their passengers, and fewer emissions for the planet," said John Slattery, President & CEO, Embraer Commercial Aviation. "The E190-E2 and the E195-E2 are already stellar performers. The E175-E2 is just as impressive. We're eager to get working on certification. My sincere thanks to every Embraer employee who helped make this day possible."
The E175-E2 departed at 11:07 a.m. local time from the runway adjacent to Embraer's Faria Lima complex and flew for two hours and 18 minutes. Embraer's Captain Mozart Louzada commanded the aircraft along with first officer Wander Almodovar Golfetto, and flight engineers Gilberto Meira Cardoso and Mario Ito. The aircraft took off and landed with fly-by-wire (FBW) controls in normal mode. The crew evaluated aircraft performance, flight quality and systems behavior.
Embraer will use three aircraft for the E175-E2 certification campaign. The first and second prototypes will be used for aerodynamic, performance and system tests. The third prototype will be used to validate maintenance tasks and will be outfitted with interior furnishings.
The E175-E2 has one additional row of seats compared to the first-generation E175 and can be configured with 80 seats in two classes, or up to 90 in a single class. The airplane will save up to 16% in fuel and 25% in maintenance costs per seat compared to the E175.
Like the E190-E2 and the E195-E2, the E175-E2 will have the longest maintenance intervals in the single-aisle jet category with 10,000 flight hours for basic checks and no calendar limit for typical E-Jet operations. This means an additional 15 days of aircraft utilization over a period of ten years compared to current generation E-Jets.
The E175-E2 features new Pratt & Whitney GTF™ PW1700G ultra-high bypass ratio engines, a completely new wing, full fly-by-wire controls and new landing gear. Compared to the first-generation E175, 75% of aircraft systems are new.
Embraer is the world's leading manufacturer of commercial aircraft up to 150 seats with more than 100 customers across the world. For the E-Jets program alone, Embraer has logged more than 1,800 orders and 1,500 aircraft have been delivered. Today, E-Jets are flying in the fleets of 80 customers from 50 countries. The versatile 70 to 150-seat family is flying with low-cost airlines as well as with regional and mainline network carriers.
Source Embraer / Edited by Fire and Aviation TV 12/12/19
_______________________________________________________________________________
Southwest Airlines Extends Flight Schedule Through August 10, 2020
DALLAS—Southwest Airlines Co. (NYSE: LUV) Announcement that bookable flight schedule through August. 10, 2020. As part of the schedule extension, Southwest also announces plans to bring new service to some of the largest cities across its network including Atlanta, Baltimore/Washington, Chicago (Midway), Denver, Houston (Hobby), and Nashville.
Atlanta
Effective June 7, 2020, Southwest will fly seasonal service daily between:
Atlanta and Charleston, S.C.
Atlanta and Panama City, Fla.
Atlanta and Norfolk, Va.
With these new additions, the carrier will operate 135 weekday departures during the summer, the most weekday flights ever offered by Southwest from Atlanta.
Baltimore/Washington
Effective June 7, 2020, the carrier will add seasonal service between:
Baltimore/Washington and Pensacola, Fla.
Baltimore/Washington and Tulsa, OK
Southwest's summer schedule from Baltimore now will peak at 248 weekday departures, an increase of 11 flights. This is also the most departures the carrier has ever offered Baltimore travelers.
Chicago
Southwest is strengthening its position at Chicago Midway by adding flights across routes already served. The summer schedule will see the carrier offering up to 260 flights, an increase of 14 flights.
Denver
The carrier is adding flight frequencies in Denver to give travelers more options. In May, the airline will operate 240 weekday departures before increasing weekday departures to 249 in June, the most flights Southwest has ever operated from Denver.
Houston (Hobby)
Southwest is expanding its international options from Houston with nonstop service seasonally between Houston and Nassau, The Bahamas, available on Saturdays beginning June 13, 2020, subject to requisite government approvals. This will be the carrier's second announcement of new international destinations from Houston this year, as it previously announced twice-daily service between Houston and Cozumel will begin on March 7, 2020, subject to requisite governmental approvals. The carrier is also adding flights on routes already served from Houston to offer 191 weekday departures in summer 2020.
Nashville
In Nashville, the carrier is adding several new destinations with nonstop service on Saturdays seasonally between:
Nashville and Portland, Maine
Nashville and San Juan, Puerto Rico
Nashville and Portland, Ore.
Finally, Southwest also will offer new seasonal service linking Kansas City, Mo. and Charleston, S.C. The Saturday-only service will begin June 13, 2020.
Source Southwest / Edited by Fire and Aviation TV 12/12/19
______________________________________________________________________________
Delta and Wheels Up Partner Up
Delta Air Lines and Wheels Up are partnering to create one of the world's largest owned and managed fleets of private aircraft. The partnership will make private aviation accessible to more consumers and provide unparalleled travel options.
The companies have reached a definitive agreement for Delta Private Jets, a wholly owned subsidiary of Delta, to combine with Wheels Up. The transaction will pair Wheels Up's membership programs, innovative digital platform and world-class lifestyle experiences with Delta Private Jets' renowned reliability, safety, service and scale. When the transaction closes, Wheels Up will have a fleet of more than 190 private aircraft and over 8,000 members and customers. Delta will also hold an equity position in Wheels Up.
"This groundbreaking partnership will democratize private aviation – making the convenience of private jet travel accessible to more consumers," said Delta CEO Ed Bastian. "Wheels Up's lifestyle experiences and innovative digital platform, combined with the scale and service of Delta Private Jets, helps further Delta's mission of connecting people and communities worldwide through travel. This agreement is the latest step in Delta's ongoing effort to build partnerships that extend Delta's brand beyond its core business."
"Bringing together our complementary businesses, which represent the best consumer brands in private and commercial aviation, is transformative and a first for the industry," said Wheels Up's Founder and CEO Kenny Dichter. "The combination of Wheels Up and Delta Private Jets, along with the partnership commitments between Delta and Wheels Up, aligns with our growth objectives and vision of building a platform that will make private flying and the private flying lifestyle accessible to significantly more individuals and businesses in the U.S. and around the world."
The transaction will provide an array of new products and valuable features for existing and prospective customers of Wheels Up, Delta Private Jets and Delta to make private aviation travel more accessible to all. Details will be announced when the transaction closes.
Wheels Up Founder and CEO Kenny Dichter will continue in his role leading the Wheels Up senior management team as it builds its partnership with Delta. Additionally, Wheels Up is committed to providing ongoing career opportunities for Delta Private Jets employees, who provide world-class private travel, safety and service.
The transaction is expected to close early next year, and in the interim, Delta Private Jets and Wheels Up will continue to serve and communicate with their existing employees, customers, members, partners and vendors in the same way they do today.
The transaction is subject to customary closing conditions and required governmental and regulatory approvals. Financial terms of the transaction will not be disclosed, and there is no expected impact to Delta's 2019 financial guidance.
Source Delta Airlines and Wheels Up / Edited by Fire and Aviation TV 12/12/19
_______________________________________________________________________________
Indian Market Making A Shift In Airlines
Since earlier this year 2019 many airlines have ceased to operate around the world and in India. From Jet Airways to many other the market share has shifted. The year is not over an Air India is in financial trouble to a point that if something is not done will probably be gone. There is nothing solid to make this one for the history books. Aviation industry recently seen Hong Kong Airlines narrowly escape operation status.
Delta Airlines will return service from New York JFK to Mumbai with a non-stop service. This will begin December 22, 2019. In addition, there are new additional airlines vying for India's markets. The new addition is set to be Air Tanzania, VietJet Air, LOT Polish Airlines. That just to start along with a few more that we have been notified by Arika Israeli Airlines, Azerbaijan Airlines, and a few we don't normally hear from Scoot Air, Nok Air. The Indian market is up for big changes with this wide variety of airlines. We expect the start of 2020 to be an interesting one for this part of the aviation sector. Let's see what happens with Air India can they manage to sustain the course. Now if they go many will gain.
Source Fire and Aviation TV 12/09/19
______________________________________________________________________________
Delta, LATAM to launch code sharing partnership in Latin America
Delta and LATAM will launch code sharing for flights operated by certain LATAM affiliates in Colombia, Ecuador and Peru beginning in the first quarter of 2020, pending receipt of applicable government approvals.
The codeshare will offer customers increased connectivity between up to 74 onward destinations in the United States and up to 51 onward destinations in South America. Important step begins to deliver benefits to customers with expanded connectivity to up to 51 destinations in South America
Delta expects to expand codeshare opportunities to include more destinations in the near future. The airlines are also working toward introducing frequent flyer program reciprocity and reciprocal lounge access.
"This is an important milestone for customers as we begin to deliver on the transformative partnership between Delta and LATAM announced earlier this year," said Steve Sear, Delta President – International and Executive Vice President – Global Sales. "Once fully realized, this partnership will give us the ability to offer our shared customers an industry-leading network and superior service across the Americas."
In September, Delta and LATAM announced an agreement that would bring together the leading airlines in North and South America, which once fully implemented will offer significantly expanded travel options for customers with access to 435 destinations worldwide. The enhanced cooperation is subject to governmental and regulatory approvals.
Source Delta Airlines / Edited by Fire and Aviation TV 12/03/19
_______________________________________________________________________________
Southwest Airlines Executive Honored by Business Travel Industry
DALLAS, Dec. 3, 2019 /PRNewswire/ — Southwest Airlines Co. (NYSE: LUV) today announced one of its executives was recently recognized for being one of the most influential leaders in the business travel industry. Business Travel News named Dave Harvey, Vice President of Southwest Business, to its annual list of the 25 most influential people in 2019.
Harvey was named to the list in part for leading a major evolution of the Dallas-based carrier's business travel Team as it strives to make it easier for corporate Customers to choose Southwest for their travel needs. During the summer of 2019 the carrier announced it would be participating in industry-standard corporate global distribution systems (GDS's) by mid-2020, expanding its direct connect channel strategy through ATPCO's NDC Exchange; further investing in its free online booking platform, SWABIZ.com; and working to ensure its fares and flight schedules are in the channels business travelers and travel managers use to book corporate travel. To help with these travel solution enhancements solutions, Southwest Business is growing its Sales Team across the nation while also building a Corporate Travel Management Relationship Team.
"It's extremely humbling to be recognized by the leading voice in the industry, but the real honor goes to our Team Members across the United States who are working every day to make it easier for companies to do business with Southwest Airlines," said Dave Harvey, Vice President of Southwest Business. "As we grow, we remain focused on being the most trusted partner for business travel in the nation with our expansive point-to-point network, business-friendly policies, low-fares, and award-winning Loyalty Program that business travelers love. Additionally, I believe our People set us apart from the industry when it comes to providing the absolute best hospitality in the travel industry."
Source Southwest Airlines / Edited by Fire and Aviation TV 12/03/19
_______________________________________________________________________________
Thanksgiving Travel and Upgrades
Well Thanksgiving is knocking on the door. Air travel is going to get busy and we advise you take give extra time during this period. Check to see our airports division and for international travel including Canada see our international division.
We are working on improvements and will be upgrading systems before thanksgiving in order to bring you a safe and up to date site moving forward. Any new developments on aviation new see our partner www.airlineadviser.com news section if anything major on airlines might develop up until thanksgiving.
Source Fire and Aviation TV 11/18/19
_______________________________________________________________________________
American Eagle Flight Slides After Landing
As we predicated last week it was going to be a very cold and slow start to the week. Monday has already caused an American Flight operated as American Eagle flight 4125 to slip off a taxiway close to where it just landed on the runway. A scary situation for those on board. Landing at Chicago O'Hare in snow and ice from Greensboro North Carolina the incident was at 7.45am local time.
All 41 people on board were not injured during the scary moment as they slid off the P4 taxiway. The right center landing gear collapsed into the snow as did the right wing tipped into the snow. American eagle flight operated by Envoy Air for American stated it was 38 passengers and 3 crew members. All passengers and crew disembarked with no injuries. Conditions at the time of landing were windy and snow and ice conditions on the ground. By lunch time some 500 flights had been cancelled and many delays due to the weather. More cancellations are expected by the end of the day.
Source Fire and Aviation TV 11/11/19
_______________________________________________________________________________
Advisories and Weather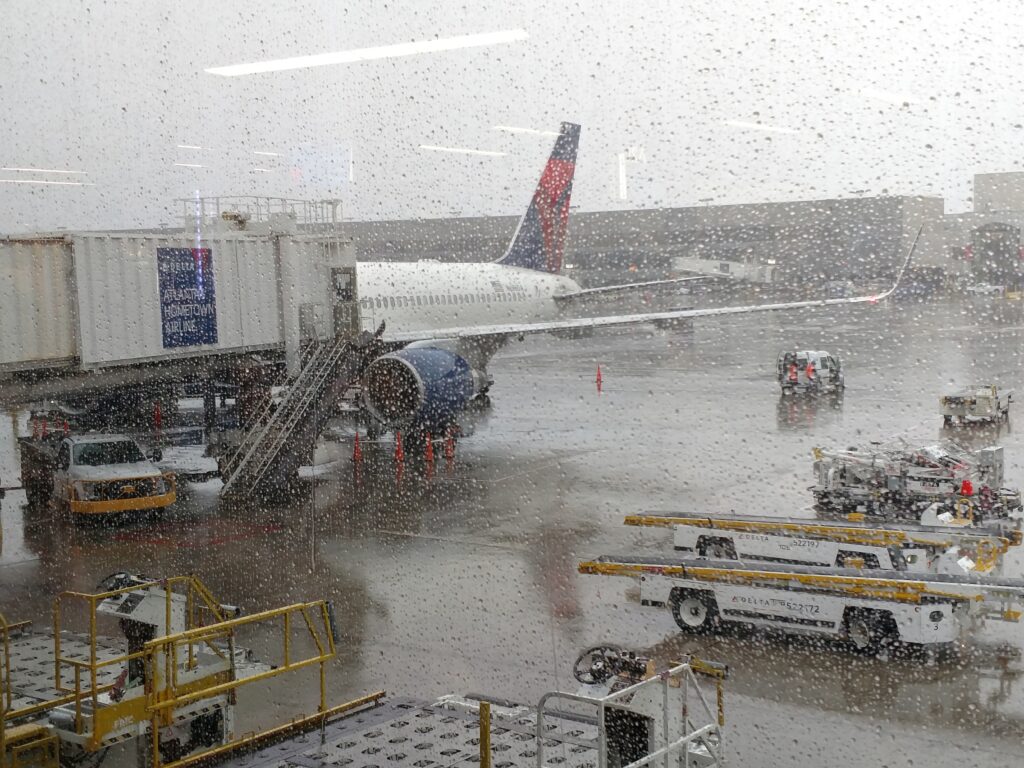 Friday November 8 even after feeling the change in the weather yesterday many media outlets are saying next week will be a very cold. A freeze warning in areas which do not normally freeze or areas where its not due this time of the year. Many records will be broken weather wise next week and airports will still operate as normal as possible
Airport operations has multi complex levels in order to get a flight from departing, take off, and landing. With this said time is of the essence and much more complex at larger airports. We recommend getting to your airport a little earlier than normal more so for inclement weather conditions. We travel from time to time and know what it takes.
Fire and Aviation TV has an added tool for millions of travelers that most major airports are covered with real time information. See our airports division for your major airport and Canadians can see International page. Yes, we got you covered in other parts of the world for real time updates. Much more to come in addition as time moves forward from us at Fire and Aviation TV. Were just getting started this winter season and many more.
Travel safe and arrive early is a must specially during the holiday seasons. With Veterans Day weekend this weekend we have already seen an increase on air travel where airlines have got this running smoothly. Unfortunately, mother nature gets the last say with conditions and we like millions of airport employees, TSA agents and Airline crews ask for your patience. We like others thank you for flying so let's enjoy the holidays and many years of flying make it fun and enjoy.
Source Fire and Aviation TV 11/08/19
_______________________________________________________________________________
New Orleans New Terminal Brings History
New Orleans starting Wednesday November 6 will be bringing in a brand-new era. Sad to see the old terminal go with nostalgia and history. For millions with the new terminal hesitation and nervous about how it's going to start out. We say when the saints come marching in guide us to the new light, the new terminal.
Many from airport officials to city leader will be on hand along with extra police force to help guide and make this as smooth of a transition as possible. Its advised that make extra time for arrival at the airport. The new terminal at Louis Armstrong International airport will have bigger parking areas to assist the growing airport and markets. Long awaited the date is tomorrow with all sixteen airlines operating that day.
To get there by road it will be a whole new entrance with one way in and one way out using Loyola Drive to get onto the access road. Do not use the old road to access the airport on Wednesday. Confusion yes many will be but there are extra police and staffing to assist and guide you to the area. We strongly suggest give yourself two hours at the beginning of this transition as it might be a little hectic. Change is inevitable and this reminds us when in 2008 Indianapolis International Airport opened and a completely different part of the airport for the Terminal. Please give extra time and it all starts Wednesday at New Orleans airport.
Source Fire and Aviation TV 11/05/19
_______________________________________________________________________________
Too Many Fires in California
Friday lunch time at an exhausting week since the weekend fire fighters and Californians ask when does this stop. If you feel helpless yet not a fire responder assisting but want to help, please contact the American Red Cross who is assisting with what they can. In times of need now is the time to help by contacting them.
Far too many fires burning in California across the state. Fire names Kincade, Caples, Taboose, Burris Saddleridge, Hillside, Hill, Cooper, Getty, Palisades, Maria, and easy are all different fires from Northern California to southern California. Stretching all fire crews thin many from other agencies and states join the fight. Various counties along the California state are fighting both on the ground and in the air to fight these devasting fire that destroy home and people livelihood. Kincade fire out of all of these started October 23 and the largest with an estimated 80,000 acres burned in northern California.
Earlier this week we reported like many media outlets about the Ronald Reagan Presidential Library being threatened. Thank God this did not happen and the hard work by Ventura County Fire Department and ingenious way of preventing it. All agencies fought the fire the best way possible and with Santa Anna winds this week gusting up causing situations to get worse. Extreme Red flag conditions were many other factors that has made this one of the worse fires in California's history.
Source Fire and Aviation TV 11/01/19
_______________________________________________________________________________
Ronald Reagan Presidential Library Threatened by Wildfires
Early this morning Wednesday October 30, 2019 wildfires now threaten the area where former President Ronald Reagan and his wife Nancy Reagan are laid to rest. Along with this on the museum is the Boeing 707 a former Air Force One that was used during his presidential term of office and former presidents. Despite the fire a minimal amount of staff is staying as they feel the site is still safe. Many are concerned as it edges closer in the Simi valley and being named the "Easy Fire" that was reported in the early hours of the morning of October 30, 2019
Wildfires have ravaged California since last week starting with the Kincade fire and here are the latest
_ 76,825 acres, 30% containment
— At least 189 structures destroyed, 36 damaged with up to 86 homes lost approximately
— No reported deaths or missing persons
— 90,000 structures threatened
—2 injuries (firefighters)
Tired Californians of so many wildfire breakouts then at times you have rolling blackouts by the power companies. Way too many fires have burned and continue to stretch fire crews thin. Many other agencies from other counties and states are assisting with what they can. Right now, as of lunch time October 30 California is under an Extreme Red Flag warning and winds whipping up to 80 mph in gusts from Santa Anna winds.
With the Getty Fire of this lunch hour October 30 we have noted that 745 acres have burned with no other information other than that is about 30 per cent contained. This fire named the Getty Fire has had parts of the 405-freeway closed with the Santa Anna winds as mentioned earlier not making it any easier. Los Angeles fire crews and other agencies from other areas are constantly working all hours to prevent further spreading of these fires and try to get under control. Weather conditions are not helping at all with the extreme red flag warning.
Many still today remember the horrific fires that spread in 2017 with major loss of property and landscaping. Its like many are living this all over again and animals are affected just as people are including people pets. We ask agencies to please send assistance and even the Red Cross will need millions of donations and help those that need the help.
Source Fire and Aviation TV 10/30/19
_______________________________________________________________________________
California – State of Emergency in Sonoma County
Friday afternoon October 25, 2019 a state of emergency has been declared in Sonoma county by Governor Gavin Newsome. Earlier Friday morning some 40,000 people were advised to evacuate the area due to the fires spreading. Power company had to cut power in some areas and is being criticized for its actions. Friday morning an estimated area of 20,000 had already been burnt around this area alone. The Sonoma Fire is a reminder in the area of what happened back in 2018 when they had the deadliest fire ever called the Camp Fire. When it comes to fires and power lines it all depends on many aspects from wind weather and other.
In Santa Clarita county fire is fighting a fire known as the Tick Fire. This fire broke out at 1.45pm (PST) along Tick Canyon Road. The Tick Fire is north of Los Angeles and already claimed several homes where more than 600 firefighters are reportedly fighting the fire. The Santa Ana winds are not making it any easier with reports of them whipping up to 65miles an hour. The entire area is under red flag waring which means very tinder conditions.
In San Diego the Valley Center community are facing mandatory evacuations. The fire is known as the Miller Fire as Cal Fire is reporting on social media with Road Closures. We are hearing road closures on Cole Grade Road which crosses with Miller lane, and Valley Center Road. Oak Glenn Place is another road closure by 3.40pm (PST) 20 per cent of this area of the fire has been contained. This is a fluid situation where many Californians are on edge in these areas.
Source Fire and Aviation TV 10/25/19
______________________________________________________________________________
Southwest Airlines Reports Record Third Quarter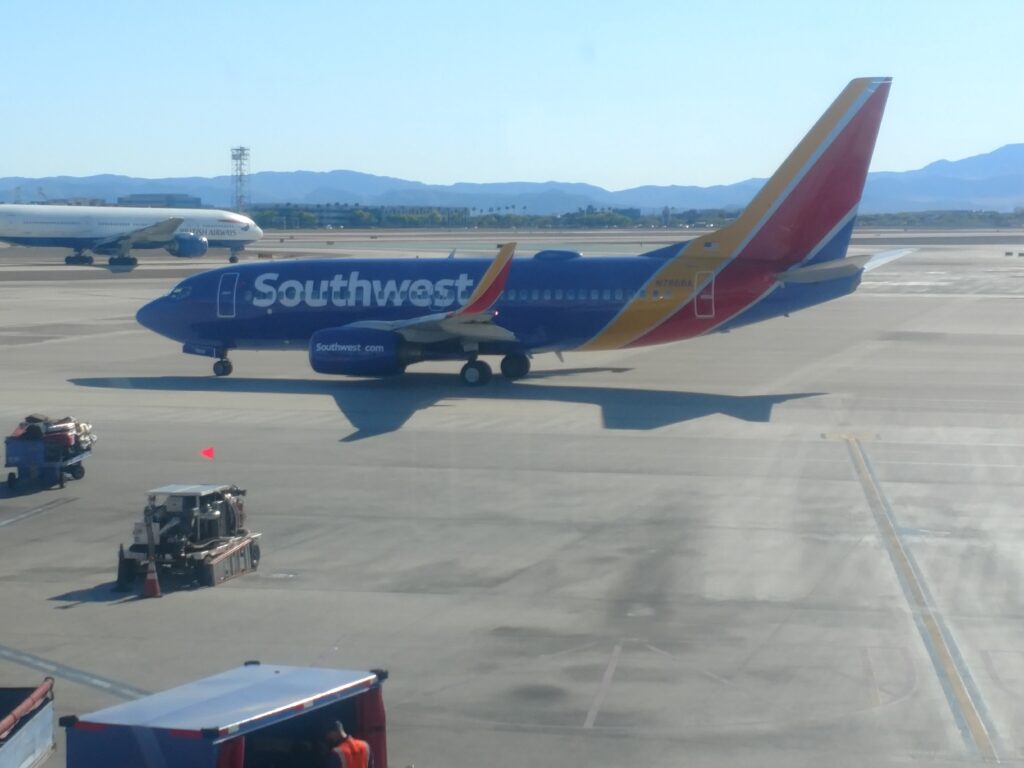 Southwest Airlines Co the Dallas based airline released its third quarter 2019 results today. In a teleconference with media Fire and Aviation TV was among those in attendance. Despite the grounding of the Boeing Airplane 737 Max 8 version Southwest reported a significant third quarter earnings over last years. The third quarter earnings grew 13.9% averaging $1.23 per share over last year's results.
With the Boeing Max 8 groundings was initially planned for January 6 of 2020 estimated time to gradually roll back into service. Due to further delays from Boeing a new projected date is February 8, 2020 for which is not guaranteed as both F.A.A. and Boeing need to make sure that MCAS can proceed after the testing of the new software. Furthermore with 34 of Southwest MAX 8 aircraft grounded it has caused some 200 cancellations each day off the original schedules. There was to be 41 max 8 aircraft to have been delivered this year but as everyone knows that's not happening During the initial grounding of the Max 8 aircraft there have been 9 separate schedules for which made it very difficult due to the season coming up. There is only one schedule that makes it "operational feasible" that was quoted by Tom Nealon President of Southwest.
Growth with even the max groundings calls for over a 3% growth during the 4th quarter load factor at this time is showing 83.5 %. Employees gave an outstanding performance with great customer feedback. Stellar record earnings. Gary Kelly, Chairman of the Board and Chief Executive Officer that the Network planners and operations planning had the "Warrior Spirit". The Teleconference you could feel the positive energetic feeling as so many departments within the airline had been challenged to no end during this year with the max 8 groundings. This airline is truly blessed with great employees. We at Fire and Aviation TV felt the pride and sense of greatness among the board of directors.
During the time of the Teleconference the airline reiterated it will seek compensation from Boeing Co over the grounding of the Max 8 aircraft. Due to the lack of aircraft the airline has cut back on its schedules and will miss out on the peak season during the holidays for the 4th Quarter. Even though fuel is estimated at $2.05 per gallon during the last quarter of this year fuel efficiency is a factor due to the Max 8 groundings. There has been no new delivery of aircraft this year and only one Boeing 737 700 series retired to date this year. Ten more are expected t be retired a total of eleven instead of the target total of eighteen. Due to the light schedules until the end of the year load factor for fourth quarter is expected to grow by 0.05 to one per cent.
During the middle of 2020 it is planned to retire 20 – 25 Boeing 737 – 700 series aircraft. Meanwhile if the Max 8 aircraft do enter February 8, 2020 it will take 30 to 40 days to upgrade pilots on flight training to get back to operational standpoint. One thing Mike Van de Ven Chief Operating Officer stated was that operational services have done an exceptional job and the best in the industry. All in all, the airline had the best performance with the lowest customer complaints ever. During the summer and month of Junes schedule even with the Max 8 groundings they had 83.4 per cent on time which is the best since 2011.
Rapid Rewards and with a new investment in a new reservation system they had a record operating revenue. With a 8.6% increase of revenue and 11.4% from Rapid Rewards. More people using the credit card from rapid rewards as during research makes this the top card in a person's wallet for usage. Next year 2020 in the middle of the summer a new program will be rolled out targeting business travelers' market. That is estimated the first and foremost is getting the Max 8 back into service and increasing the schedules. At this time with the one schedule they have as an airline and amount of aircraft in the fleet they are 8% below capacity. This schedule was adjusted by taking out long haul shaving international flights. Therefore, affecting airports like BWI, HOU, and DEN airport schedules. They are able to sustain market to market frequencies The airline has also suffered $435 Million income penalty with the Max 8 groundings from flight cancellations.
A record third quarter giving a very strong cash flow on unit revenues. Cost control among with airport settlements have benefited the airline. Airport costs have not increased so far thus brining a $659 Million net income and at $819 Million operating income. Tammy Romo Executive Vice President and Chief financial Officer reports the very positive third Quarter numbers rounding up the balance sheet. All in all, a very bright future during this very complex and frustrating year with the max 8 groundings. Southwest is very eager like many to get this over with and focusing on growth with many new projects. Both Mike and Tom are looking to ramp up the network and schedule in the new year increasing load factors at HOU, BWI, DEN, including California and Hawaii. There is far too much sitting on the bench, and we like the airline like to see them get all into the action. Southwest increase with a very strong network and business with a target of 749 operational aircraft at the end of this year.
Source Southwest Airlines / Written by Fire and Aviation TV 10/24/19
All rights reserved. This material may not be published broadcast or re-written or redistributed without the written consent of Southwest Airlines or Fire and Aviation TV / 2019.
_______________________________________________________________________________
All aboard the longest flight with Qantas
Over the weekend Qantas Flight 7879 from JFK NY to Sydney Australia. Flying the Boeing 787 totaling 19 hours and 15 minutes it took of Friday night at 9.30pm (EST) form NY and arrived in Sydney around 7.45 am Sunday morning. On board for non-stop flight were 49 passengers plus crew members.
Qantas called this experimental this the "Project Sunrise "flight. The airline plans to do a second one of these flights. Years ago, long flights were from LAX los Angeles to Sydney on board the Boeing 747-400 and before the 400 series the 200 series. Back then that was considered one of the longest flights. We all have come a very long way. Were have the days gone.
As we proceed to the future of long flights and new planes Qantas is looking for the future of Airbus A350-1000 and Boeing 777x types to fly these long-haul routes. This is if Qantas gets the green light to operate after test results come from various sources including those of each pilot that conducted that project sunrise flight this weekend past. For 20 days after the flight was conducted prior test were done on the pilots 20 days before the flight. Many aspects and results will depend if the airline moves forward with its goals for the long haul.
Source Qantas and Fire and Aviation TV 10/21/19
_______________________________________________________________________________
Fire and Aviation Media / News
We begin mid, October starting our page right before we began a major fire in California broke out called the saddle ridge fire. Far too many times major fires breakout causing major loss and destruction. Our hears and prayers go out to all affected. With that it also affected some flights in that area.
Our media news section is for both fire and aviation and for those more important stories that affect those in a major way. Other news and up to the minute's alerts can be seen for fire on twitter @Fireandaviation. As social media and events seem to occur more frequently this is the best source for fire.
For now, any aviation related news can be seen on twitter @airlineadviser. With so much going on in both fire and aviation we have enlisted airline adviser.
Source Fire and Aviation TV 10/16/19
_______________________________________________________________________________
Saddle Ridge Fire LA October 2019
As we begin our site a brief media notes about the Saddle Ridge Fire. Air quality far north of Malibu to the south of Santa Monica. West to Burbank and north towards Santa Clara Valley the air is hazardous to breathe stay inside. If you have to venture out wear a mask it is very poor air quality. If you are in a evacuation area please follow the announcements and guide of fire service. This is a very dangerous and extremely serious situation
Our hearts and prayers go out to millions affected by this latest outbreak of fire. As of Friday October 11 today, so far noted one person has died, one firefighter injured, and 25 homes damaged. These numbers may change as the day and the fire continues. Flames are spreading at 800 acres on average an hour with 4700 acres already up in flames. There is many firefighters battling this fire and risking their lives too to save others and property. As of 5pm PST the following road closures. This may change at any time in the future.
NB 5 at 118
SB 14 at Newhall Ave
WB 210 at 118
EB 210 at 5
NB 405 at 118
Connectors:
SB 5 to NB 14
NB 5 to NB 14
SB 5 to EB 210
EB 118 to WB 210
EB 118 to NB 405
Source Fire and Aviation TV 10/11/19
______________________________________________________________________________