Bringing Back What Matters the Most, is "YOU"….. Fire and Aviation TV
______________________________________________________________________________
Thanksgiving and Maybe Christmas Shuts Downs
Starting Saturday, the majority of California shuts down from 10pm until 5am. Mandatory non-essential travel and workers must be inside your home by 10pm. Aviation industry and many others industries are facing another shutdown of business or at least shortened chances of doing business. California just made an announcement this afternoon starting Saturday until December 21, 2020 this takes effect.
Governor Gavin Newsom made the announcement and made it clear it can be extended past December 21 is they choose to do that. Other restrictions may apply also as his state and others like Ohio. Other Midwest cities and states have different versions. Now quarantines are being imposed again by states if travelling from other areas. Best thing you can do is call or check your airlines website.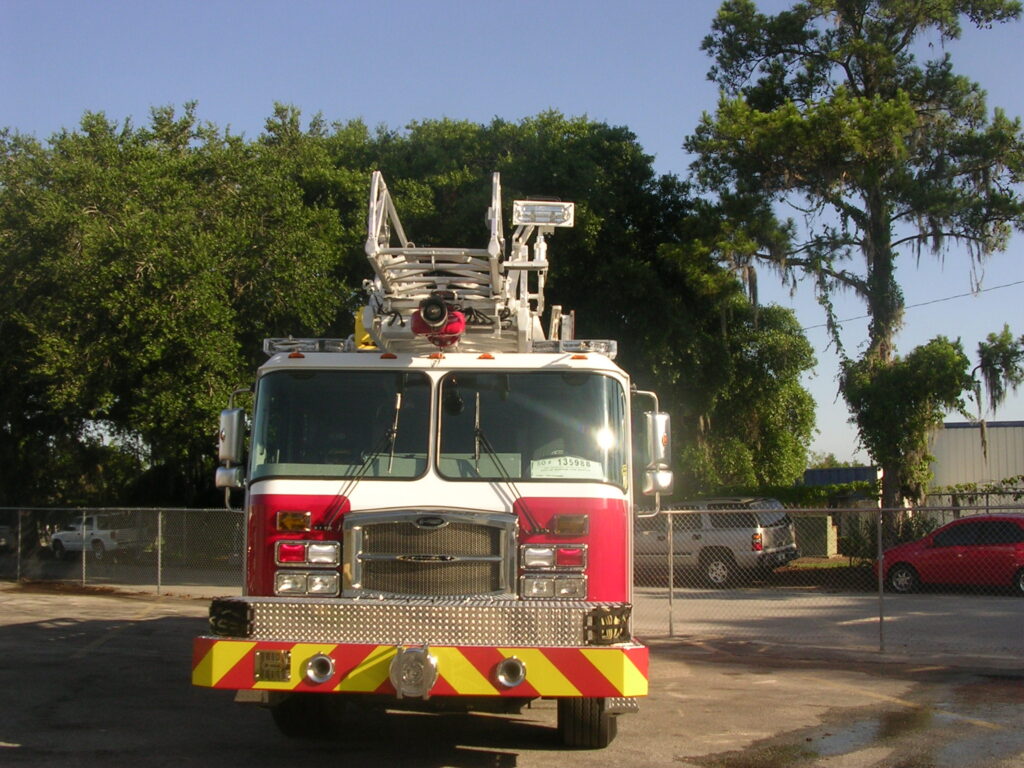 We get it there is a sudden surge but there has to be some understanding and due diligence across the board. We at fire and aviation TV have cancelled a few business trips out of due caution. However, Shelter in place everywhere is not recommended. We come to find there are areas around the country that did not mandate facemasks. This country and many businesses like the airline industry can not afford to survive another shutdown. Same goes for many other industries. Fire and rescue are always available but now many cities are saying, due to COVID19 their budgets are depleted. There are some cities even cutting back. We ask everyone to social distance and mask up. Yes, winters are tough in general but if you shut business down from doing business this is why your city has no budget,
Fire rescue and aviation industry like millions of others are essential to keep the economy and budgets afloat. We will see what happens in the next ten days. Remember if flying and not sure about quarantines check with your airline or the websites. As we all now things can change quickly. As Thanksgiving is rapidly approaching if you have to travel stay safe and adhere to masking up and social distancing. Airports across the country are working hard to keep you safe and constantly cleaning.
Many of us use to love driving around looking at Christmas lights but if a city or state puts a curfew on us then how are we supposed to enjoy what little enjoyment we have left. Lastly think about all the different religions during the holiday season at least let people share joy and hope this season. We are all in this together just mask up and social distance and at least keep it clean. We do not want and can not go through another shutdown nationwide!!
Fire and Aviation TV 11/19/20
______________________________________________________________________________
Unprecedented Weather to Unprecedented Times
October where did it go a whirlwind of events claiming life, property, and business losses. From a global warming event to catastrophic weather events that might change our world forward. Today as we stand Hurricane Zeta about to affect New Orleans the 27th named storm this hurricane season. Then there are abundance of wildfires devasting many of peoples lives and livelihood, including their homestead. Among all this we are several months into Covid19 where surges just about rocking the economy and stocks markets. For both Fire and Aviation these two other major factors in our lives play significant roles to surviving.
Unprecedented yes, we would say this even though stronger words should be said. The year 2020 is officially the beginning of a new era and decade. Life changing for fire service first responders and so much more. Globally for airlines and aviation industry changing the face of many. Structure and organization are something that has been bashed harder around business than ever. Size of airlines that do survive will be smaller for at least the next few years with 2023 predicted a new growth. Forecast for the beginning of 2021 is reflected in many airlines cut of flights and capacity.
Our analysist of airlines with some are on the money and straight to the point. So, it is in our interest at fire and aviation tv to push forward in a slightly different direction yet like an original plan. Like many airlines we have taken a hit and yet adapt to the changes. Lufthansa reflects on less air travel and continues to ground more aircraft during the winter months to come. Larger aircraft to be extended in storage and smaller more versatile aircraft to fly the airlines flag. In the states we hear of Southwest taking the Airbus A220 as a major consideration for future flight ops. Truly can Boeing lose the 737 operating airline to its competitor for future of some aircraft sales. Its about surviving and taking the best option to try and be profitable so yes Southwest could go to a smaller aircraft. Storage of aircraft is at an all time high since commercial jet flight has been available. The 9/11 event does not count for those few days.
One aircraft manufacturer we have not heard much of but a great one is Embraer. They build great planes from the 170 and 175. In addition to the 190 and 195. Alaska Airlines and JetBlue Airways operate different types along with SkyWest. Best way to stay afloat is to maximize fleet and availability. On the other hand, Airports too are failing to make money like prior to covid19. Nearly 200 airports in Europe are close to insolvency. Canadian Airports are asking the government for help. Again, this is needed the help to maintain structure. We see smaller airports here in the states losing flights and revenue that could cause many financial strains beyond.
Finally, fire departments and first responders are going to be affected in some municipalities on financing. Just yesterday the city of New Orleans announced 2021 budget cuts that would affect fire rescue and others first responders. With a hurricane fast approaching this is the last thing they need. Again, structure its needed and so is the cost of keeping it. The next few years we are looking at recovery for many industries and both Fire and Aviation. This where so much more is needed and where here for the long haul. Follow us at twitter and keep informed what is important. More avenues or spreading the news to be announced November 2020.
Source Fire and Aviation TV 10/28/20
______________________________________________________________________________
First Official Day of Fall 2020
First day of fall and millions of us want 2020 to be over with already. Unprecedented times and many strains in both financial and in health for many of us in this world. Covid19, coronavirus has thrust this world into unbelievable times that are more than ever going to change history. The many who lost their lives to families and friends affected one way or another we all pray for better times. Our hearts and prayers go out to those who lost their lives. Millions have lost their livelihood and much more too.
From hospitals, medical facilities to the aviation industry being tried and stretched beyond belief. Covid19 places more restrictions on day to day living then ever before. How we all took so much for granted until coronavirus put a stop to millions of things in this world. As we move forward and time ticks on this world adapts to many changing things. We will come together one way or another and fight this to succeed and bring back better times.
Global warming and natural disasters are far more excelled in this year 2020 than ever before. From earthquakes in places like Salt Lake City in March to even a small earthquake in North Carolina this summer of 2020. While unheard of for North Carolina not quite expected in Salt Lake City which caused moderate damage to spread wide and far. Damage to speak of that morning of March 18 struck a 5.7, breaking water pipes at the old Salt Lake City terminal. Yet still under construction at the time of the new terminal which is now only a week old in operations suffered absolutely none. Why you ask well simple the new terminal is built to withstand earthquakes and part of the planning of the new structure. A state of the art and most modern airport terminal in the western U.S. hemisphere to date.
Natural disasters will always happen at some point or another but 2020 has outdone itself in wildfires as the entire west coast from San Diego to all points north of Oregon have severely been burnt to the ground. Literally to the ground nothing left in many areas heartbreaking to see as thousands of people have lost homes and some lives have been lost too. Tragic in many ways as dangerous for wildlife too this without a doubt the worst wildfire season ever in history. We had read somewhere in many reports that someone mentioned a similarity to the devastating Australian Wildfires of recent, last year.
Then to put a lid on the natural disasters and global warming even today the first day of fall gulf coast resident are dealing with torrential rains and heavy flooding from tropical storm Beta. They ran out of names and using Greek alphabet to name storms. Beta is soaking parts of Texas that is already waterlogged. This Hurricane season is the worse ever and second only in the history since it ever started naming storms. The year was 1950 the only other time they ran out of named storms. This year though to date we have reached 23 named storms and the season is not officially over yet. With this said and done millions more ask is 2020 the year done yet? No, we are officially the first day of fall 2020.
Social media and many made the meaning "we are all in this together" a regular and well known saying. We can say this it is not over yet, but we will overcome this and succeed. Stay focused and determined as many businesses will eventually bounce back. Some will not but its challenges in life that will make you stronger and we pray for all. Fire rescue and medical profession we will always be thankful forever. Everyone that is a frontline hero that means all including grocery stores with thank you always.
Moving forward this fall Fire and Aviation TV is entering phase two October 8, 2020 adding more. As we move forward to getting back to some kind of normal business and better times ahead. Our dedication and years of experience bring you coverage in both fire and aviation industries we are here to stay.
Source Fire and Aviation TV 09/22/20
______________________________________________________________________________
9/11 Millions Will Never Forget
We woke early this 9/11 as every 9/11 since the day this editor had to be up earlier than normal September 11. 2001. Having flown the night before from New York September 10, 2001 our flight was normal as usual. However, that morning September 11, 2001 was not normal by far for
United Airlines Flight 175 and United Airlines 93, Two others were used to terrorize many that being American Airlines flight 11 and American Airlines flight 77.
Valor, courage, and true heroes on that day among tragedy that struck this nation and many others in disbelief. Canada became a great savior specially those at Gander Airport in NewFoundland. The entire community came together, that day alone as the American skies grounded all aircraft and not allowed to return to the skies. Gander airport became the temporary home to 38 airliners with 473 crew members. Passengers among those 38 airliners added 6,122 people stranded. The city of Gander was a lifesaver as the entire community came together helping strangers they would never had met.
Other Canadian provinces like Nova Scotia, Labrador, Quebec, Ontario, Alberta, New Brunswick, Manitoba, Yukon, and Northwestern Territories. This made for hundreds of aircraft being diverted to 17 different airports Canadian airspace was shut down temporarily at that time once everyone was on the ground as Canada assisted the F.A.A in coordination.
From New York with the world trade center to the Pentagon in DC and United Airlines 93 that crashed in Shanksville Pennsylvania. Memories are still clear as the day we stand here today next to the memorials of all those lives lost. For all the police officers, first responders, firefighters and true hero's that came to rescue all affected in this tragedy of terror you will never be forgotten.
While in the United States 19 years to the day adjusted ceremonies due to Coronavirus Covid19 many still showed up and gave their respects, Across the nation from Los Angeles to New York and all corners of this country many performed ceremonies to remember 9/11 and those lives lost.
Source Fire and Aviation TV 09/11/20 See our post www.Fireandaviation.tv
______________________________________________________________________________