Travel Advisory June 2020 updates
Since March 9, 2020 coronavirus engulfed the entire globe causing unprecedented situations. Global lockdowns worldwide to unbelievable travel restrictions and advisories. Due to the extreme worldwide Covid19 coronavirus pandemic and other events leaving many in quarantine. Those situations have become more complex and change often.
So much of Covid19 is killing people and destroying many livelihoods. Fire and Aviation TV like may went into Shelter in place and thus causing our company to suspend many services including Travel Advisory. Unprecedented times and situations have forced us to suspend this service until at least December 1 2020. If anything changes closer to this date, we will inform you accordingly. Until then contact your Consulate or Embassy if overseas. Any other travel concerns call your airline or other more concerning affairs access through the Bureau of Consular affairs which is part of the US Department of State.
Source Fire and Aviation TV 08/11/20
______________________________________________________________________________
Travel Advisory and CoronaVirus
March 9, 2020 in such a short time worldwide the CoronaVirus has officially become a global Pandemic. Although many government agencies worldwide grapple with this deadly disease there way too many areas globally to list as travel advisories. Even though all those that have been listed and complete shutdown for travel for Italy not just the northern section was announced latter today.
We first reported when it became an extremely serious situation overseas in China in January 2020. Since then we all know worldwide the spread of this deadly virus was an epidemic and now mass media are calling it a pandemic. Our travel plans have subdued seriously to almost nothing recently. We are still travelling but a fraction of what we did and at times stay longer in regions
Like the aviation industry the whole world has been turned upside down from economy to other aspects that even day to day operations are affected. For any travel advisories please pay attention to you local, state and government advisories in general. We pray for this to end and take precautions accordingly. Aviation travel among all other types of transport are affected and continue to monitor your local agencies wherever in the world you might be. We hope by the summer 2020 things will get better. At this time Travel advisory section of Fire and Aviation will not be updated until Monday June 1, 2020. This is so we can focus on business at hand in fire and aviation industries. We will print when possible on media and front page www.fireandaviation.tv
Source Fire and Aviation TV 03/09/20
_______________________________________________________________________________
Worldwide Cooperation to Prevent and Protect
CoronaVirus excels world-wide where many countries, airports, ports, Shipping lines, and Airlines take action. Many airlines across the globe have ceased flying to parts of those regions and country affected.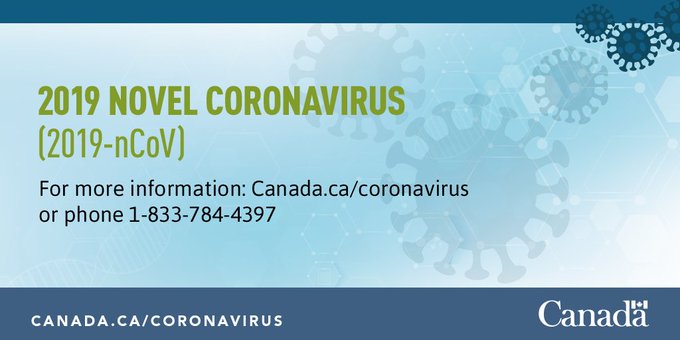 From Canada to any country globally are doing what it takes to inform millions and counter measures to prevent spread of this deadly virus. Airlines world-wide are acting accordingly and for any air travel with any airline we advise you contact them regarding your travel plans. Governments as mentioned a few days ago have implemented flight bans to certain airports in areas concerned.
We strongly recommend that you contact your consulate if you are abroad and in need. There are many Canadians and Americans even Europeans living and working in China and other provinces. On twitter the Canadian government is posting information regarding phone numbers to contact.
Some airlines share similar information regarding the routes that are temporarily suspending due to the virus outbreak. Economically this is going to cost billions, yet it is these extreme measures that are needed to prevent mass global outbreak. As of today, every major US airline are cancelling flights to mainland China.
To date some 170 people have been killed from this virus and almost 8,000 reported cases globally as of Thursday morning. The American CDC has advised that no non-essential travel should be taken to affected areas. Some of the airlines globally that have made announcements are United Airlines, Air Canada, Lufthansa, Austrian Airlines, Delta Airlines, American Airlines Swiss Airlines and many more to follow.
In addition to Canada and US evacuating citizens from affected areas in Wuhan Britain France, Japan, Germany, Netherlands, Morocco, Russia, Kazakhstan, Myanmar, and Australia. This is what we know currently. World Health Organization (WHO) are working hard and informing everyone worldwide. We strongly advise you contact your embassy or consulate if you are in the affected areas in China. For in depth information stay tuned to worldwide media you trust for in depth details.
Fire and Aviation TV 01/30/20
___________________________________________________________________________
Travel Advisories
There are times in the world where we can not always state the obvious. There will be times when a terror act, armed conflicts, and terrorism is broadcasted by international media. Media outlets around this world are covering global news. We are not going to state the facts or make any claims whatsoever as we are a company that focuses on aviation industry and fire – rescue division. Travel advisory is simply here for your information and not so well-known facts when it comes to advisory on travel areas. The last thing you want is get to a city or part of the world where there's trouble like civil unrest or even typhoons.
With this world increasingly being reported by social media outlets. For this statement we are not a news agency for any government or political movement. We are a company that simply offers this as a guide where not to go if there is risk. Travel advisory is for you the international traveler that travels globally. We are also here for first responder that travels for medical reasons to assist. With that said we do advise if you are travelling and have questions regarding to your travel destination you will want to ask your government agency.
Source Fire and Aviation TV 01/03/20
_______________________________________________________________________________
Travel Alert Regarding Republic of Burundi
Burundi has reported malaria and measles outbreak has an outbreak that is causing great concern in the Republic of Burundi. The central Africa country has a lack of medical services and standards according to the Centers for Disease Control and Prevention (CDC).
New development of the outbreak is a concern for anyone considering travel in that area as there are not enough adequate medical / trauma services available at this time. There is very limited information available as to what areas even though there are some police and military checkpoints in some area that might be affected. You are strongly advised to reconsider travel or contact your embassy or state government if travelling at all.
Source Fire and Aviation TV 01/21/20
_______________________________________________________________________________
Travel Advisory Regarding Democratic Republic of Congo
For many reasons both health and safety it is strongly advised not to travel Democratic Republic of Congo at this time. As of January 2, 2020, there has been an increase of Ebola. There have been cases since mid-December but now has got more serious from some reports. The country is working hard on trying to protect and monitor but an increase of cases making it an, emergency situation being reported. From reports North and South Kivu and Lturi provinces are affected. There is no other information available.
Violent crimes, civil unrest, violence, kidnappings and armed conflict have been reported in three provinces Kasai. Additional areas like the eastern DRC regions too. You are strongly advised not to travel as there has also been civilian casualties.
Source Fire and Aviation TV 01/03/20
_______________________________________________________________________________
Mali Major Travel Advisory
December 23, 2019 your advised not to travel during the local holiday season. Violent crimes kidnapping and armed robbery is common in the Mali southern regions. Major unrest has been reported during a conflict see news outlets.
Armed groups have been reported attacking without warning against worship area, and western diplomatic missions. Kidnappings and attacks also on restaurants, hotels and nightclubs against foreigners travelling in the region including northern and central Mali including the capitol Bamako. You are strongly advised do not travel at this time with the Mali conflict.
Source Fire and Aviation TV 12/23/19
_______________________________________________________________________________
Tanzania Travel Alert
Times are challenging recently in Tanzania with people being targeted by crime, attacks, assaults, car jackings, and robberies. You must use extreme caution when travelling if you must travel in Tanzania. Unrest is so severe attacks planned against police stations, mosques and other areas where tourists visit may come under attack without warning.
You must carry all documents on you when travelling and be fully aware of all surroundings. You must not show any affection to loved ones especially same sex relationships or you may be targeted, harassed and even assaulted. Reports of same sex individuals detained under any suspicion or with unrelated offenses.
Source Fire and Aviation TV 12/03/19
_______________________________________________________________________________
Venezuela Travel Alert
With increased unrest in this region of the globe it become apparently dangerous more so to American citizens. Tension between US consular and Venezuelan authorities.
Meanwhile tension within the country has become critical with demonstration's, robberies, car jackings and violence. You are strongly advised not to travel. Do not travel to Simon Bolivar International airport and Caracas after dark or travel between locations at night. Do not travel around at night if you must travel at all. It is strongly advised not to travel also due to lack stability of food supplies, medical situations thus the lack of and security forces. This is a high-risk travel advisory.
Source Fire and Aviation TV 12/03/19
_______________________________________________________________________________
Travel Alert Hong Kong
Since the summer June 2019 there has been much civil unrest with some extreme violence. The last month things had quiet down for a bit with protests still going on with some intense situations with the airport itself being left alone recently. Unfortunately, civil unrest has increased dramatically between police and protesters.
Violent and serious injuries have come to a point where any peace there might be has diminished. The situation in Hong Kong has become very unstable where it is advised increased caution if travelling. If you are US Citizen or Canadian it is advised not to travel unless necessary. If you decide to travel it is advised to avoid all protests and that you travel at your own risk. Strongly advise if you are travelling in Hong Kong that you monitor airports website if flying. If you are in, or around Hong Kong check media outlets in the area to the know where protests and dangerous situations might be.
Source Fire and Aviation TV 11/14/19
_______________________________________________________________________________
Bolivia Major Travel Advisory
Since our initial report of civil unrest in Bolivia and travel advisory matter have become increasingly dangerous. Emergency Notification November 13, 2019 is advising US citizens to leave on their own travel arrangements. Civil unrest and demonstrations have become widespread across the country and a very dangerous situation.
Extreme caution is advised and to date there are still commercial flights available departing La Paz and Santa Cruz. It is strongly advised that if you are not in the country do not travel to that part of the world for leisure travel or otherwise. Only medical or in emergency should any travel be made however is strongly advised do not travel in this region. Airlines that operate are Copa form the USA and Latam from the USA. All others Air Europa, Avianca, and Iberia travel to Europe or other destinations.
Source Fire and Aviation TV 11/13/19
______________________________________________________________________________
Santiago Chile Travel Advisory
Last few days tension has been rising in Santiago Chile even though its been ongoing for some time since October. With any protests breaking out it is advised to re consider travel to this part of the world avoid at this time. In order to keep up with such information stay tuned to international news outlets. If your flying check with your airlines to see what the status is regarding, you flight to the area.
Source Fire and Aviation TV 11/08/19
_______________________________________________________________________________
Travel Advisory For Bolivia
Civil unrest has erupted in Bolivia where tear gas and protests prove to be violent. A student died during these protests and it is strongly advised that you not travel at this time. Bolivia's mayor was even covered in paint and her hair cut off during these protest yesterday November 7, 2019. If you travel to Bolivia, you travel at your own risk. Avoid demonstrations and always have an evacuation plan.
Source Fire and Aviation TV 11/08/19
______________________________________________________________________________
Travel Advisory For Ecuador
For the last few weeks there has been tension and unrest in Ecuador. It is strongly advised to re consider any travel at this time and be very cautious if you do go. From civil unrest begun as early as four weeks ago where some of the worst civil unrest had been recorded in years. It is recommended you keep a low profile and stay tuned to international news if you still decide to travel in Ecuador. There are limited resources if a violent crime or any crime against travelers is committed.
Source Fire and Aviation TV 11/08/19
______________________________________________________________________________