Fire and Aviation TV 2023 UPDATE
Fire and Aviation TV reports Monday through Fridays and disperses public information through X formerly known as Twitter. Airport updates Monday through Fridays as sent out in the mornings on X media platform. Airport status is important to airlines in every aspect of day-to-day operations.
As worldwide events happen rapidly this is the quickest way to share many of these stories than to publish alone. Everything these days from wildfires to aviation delays and issues are on the increase with so much more to the story.
Unprecedented events and global crisis are affecting lives of many from historical flooding in Norway to horrific wildfire that devasted the island of Maui Hawaii.
Time management is restricted as the many hours we put in with a term boot on the ground and not tied up to social media and computer desk. There will come a time we have to make some executive decisions in order to grow more and serve you all better.
With many events, both fire and aviation, we continue in both industries. There are also some municipalities making the wrong choices with fire and rescue that could cause more harm than good.
Whether short term or long term the right choices of those are sometime personal choices for whatever reason but not the right one. That's a story for another day as our time management is limited to many other aspects. We look forward to September and others for us to edit and grow more.
Source Fire and Aviation TV 08/13/23
________________________________________________________________________________________________________________
Welcome to 2023 and Fire and Aviation TV
Already 2023 has had some major bumps with a total ground stop by F.A.A. due to a NOTAM's offline. Wednesday January 11, 2023, overnight until 9am to 9.30 am EST the servers to Notam were down and unable to fly any commercial flight in North America. For the first time since /11 the skies were quiet temporarily but caused a major headache.
Airlines division for Fire and Aviation TV begins 2023 with improvements and increased reporting in upcoming months with others. Last year 2022 was one of the worse years for everyone flying commercial flights here in the US in any form of reliability. Fire and Aviation TV cutback in a major way as it was more problematic than anything to fly. It caused more problems than solutions and even cost us business.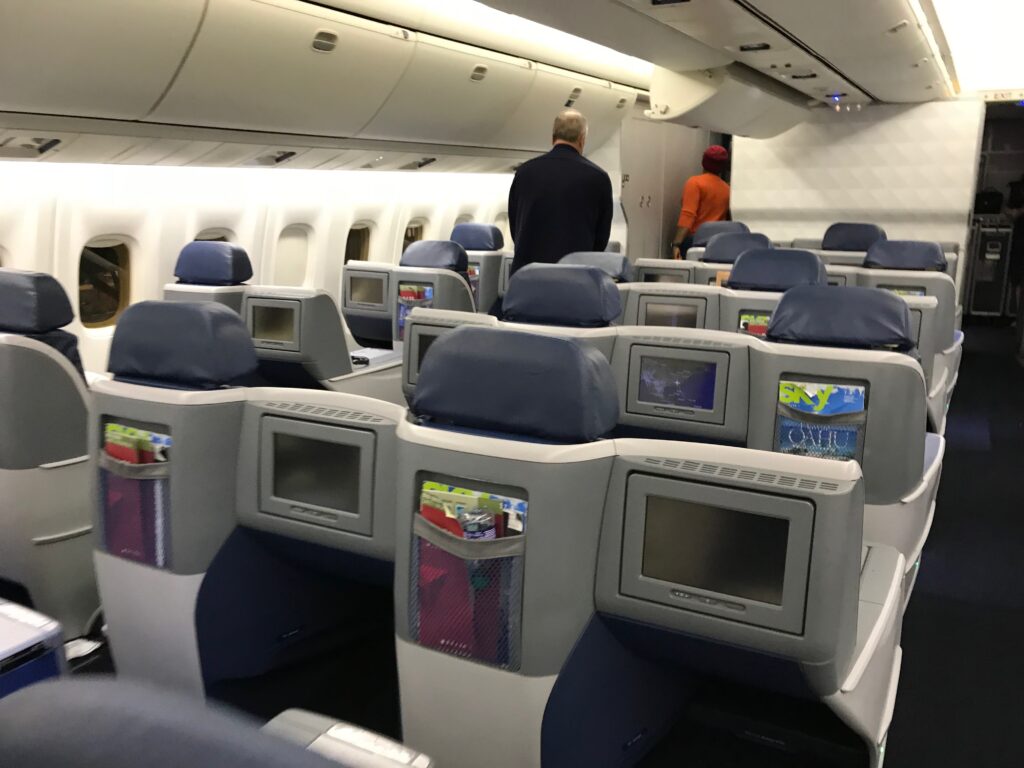 As of January 5, 2023 many countries are requiring negative test results for inbound flight from China. Even though the Chinese have re-opened their borders there are growing concerns and as there is a greater surge of coronavirus as known as covid19 cases.
Fire and Aviation TV is keeping older videos and some post pandemic articles as a reminder of those days. We all need to be careful and remember what we all went through. This world cannot get through a shutdown like this ever again so be proactive and protect yourself. That's goes to all agencies when making decisions.
Fire and Aviation TV 01/13/23
________________________________________________________________________________________________________________
Fire and Aviation Reviews of the Pandemic
Well, it is the first Monday of 2021 and were loading up with as much excitement as a new aircraft or that of a new fire truck. Going back to some of our basics and trustworthy partners of years past. A reflection of the past and that of the future can give us.
Piedmont Airlines is a subsidiary and regional carrier for American Eagle. Enriched with deep history and as fond memories back in the older days we share with a little lookback on this past year. Moving forward with great optimism and positivity we share this video courtesy and produced by Piedmont Airlines. This is a great airline and perfect partner for many destinations with a newfound love for Phoenix Airport. Projects and proposed adjustments to expansion are waiting in the wings.
Fire and Aviation TV 01/04/21
______________________________________________________________________________
International Airlines Like Virgin Atlantic Care
A new Year 2021 will always make us look back to 2020 where it changed the world forever. We focus on the future bur remember what 2020 taught us, among others. Fire and Aviation will be sharing and posting videos of certain airlines. These are not posted because we got paid by said companies. This is purely for promotional purpose it is strictly our belief of strong commitment to the industry and those that build it.
Fire and Aviation is a leader and has so much to offer from the President and C.E.O. experience. Thus, sharing one leader also in the industry from the great Sir Richard Branson founder of Virgin Atlantic. As seen is this video the airline takes great care protecting those that travel and continues to do so. For they like many others around the world look to 2021 as a time to rebuild in positive motion.
Source Fire and Aviation 01/04/21
______________________________________________________________________________
Get on Board with Allegiant
Allegiant has continued to improve and take care of those who fly. We are excited to introduce you to the airline that has changed and does care about your safety as much as everything else. Currently increasing its flight schedules for the new Year and growing. Far removed from its old days with the older aircraft of MD-88. The airline begun its operations in June 1998 and has grown ever since and improved.
Currently flying some 38 Airbus A319-100 series aircraft and some 67 Airbus A320-200 series aircraft as of October 2020. They have plans to introduce more down the road. As far as promotions and sponsorships the biggest yet to date is the Allegiant Stadium that is home to the Las Vegas Raiders. Addition the National football league football team it also is the home to UNLV's football team called Rebels college football team. We share this video courtesy of Allegiant Air and specially for those who know little about the airline as it operates today.
Fire and Aviation TV 12/02/20
______________________________________________________________________________
Airlines and re-connecting December 2020
We all know airlines have suffered tremendous loss in business and revenue shortfalls. Worldwide many airlines have not survived. Whether it be financial injection or otherwise it will take at least until 2022 to see some normality before Covid19 hit. When Fire and Aviation TV started out, we began our media connections with a few airlines. Frontier was one of our first as we share a more updated video courtesy of Frontier Airlines. Our commitment is about family and small business first. Austin South Terminal in Texas is a small terminal that one of many airports this airline operates out of and special in many ways. Keeping everyone safe and constantly cleaning for hygiene are many ways of making flying as safe as possible during these exceedingly difficult times. We also are connecting with many others globally where major airlines understand its important to keep connected and everyone safe.
Fire and Aviation TV is about being connected for you. We are working together covering real time. So, without further ado December 2020 we are getting back to communicating and what we do as much as we can under out phase 2.5. When we came back, we had some setbacks this fall as Covid19 started a second wave restricting advancement to getting business back to normality. Good news there is a vaccine on the horizon, and we are focusing on far better years with 2021 rapidly approaching.
From this month forward we are eager to build and see better days for everyone. What we have done business wise is not going to get it done these days therefore we are adapting like the fire service has to do constantly. Flying is part of our culture and commerce keeping us connected both personally and business. No matter how you look at its airlines too are adapting to keep everyone safe during these times.
Source Fire and Aviation TV 12/02/20
______________________________________________________________________________
Changes Fees Most Major Airlines Scrapped
Beginning September 1, 2020, a number of major airlines made announcements regarding change fees. The decided to eliminate the change fees in order to get people back to flying. Well one airline has been doing that for some time and for those who do not know the answer it is Southwest Airlines. If there are other's we have not been notified but like to hear from you. Southwest Airlines released this video late Friday September 11, 2020.
Back in the mid 1990's this editor of fire and aviation use to fly United Airlines a lot until a change had to be made. United Airlines had change fees of $150 and that was from Chicago instead of Indianapolis. Over the years some change fees were inevitable and sometime would scare other's off. Today it come to a point where United Airlines, American Airlines, and Alaska Airlines say they eliminated change fees. Delta Airlines made a statement saying most of their flights. Hawaiian Airlines did something similar by saying their domestic flights only. Either way it is a step in the right direction yet a major revenue loss for airlines.
Source Fire and Aviation TV 09/14/20
______________________________________________________________________________
Airline Challenges
Worldwide airlines that remain in business are facing unprecedented times in the history of aviation. Challenges go way beyond "normal" times and even vision of an immediate solid future fades. More so US airlines are seeing a short-term decline since April this year during this pandemic.
Billions of dollars are lost revenue with many major airlines announcing furloughs and layoffs come September this year. United Airlines stated recently it will be a much smaller airline than that before the outbreak of Covid19. JetBlue last week making the announcement along with American Airlines making the industry do a double take.
Aircraft being stored at record levels and some fifty years later since the first Boeing 747. The iconic queen of the skies retiring from just about most airlines of passenger capacity. Boeing 747 aircraft will be collecting dessert dust fading away those glorious days of old. Qantas recently flew its last iconic queen with a remarkable and unforgettable salute in Australian fashion. Flying a course in the shape of Qantas logo before heading to its final resting place true style and grace she said farewell.
Airline challenges are far beyond many peoples imaginations even the short-lived Airbus A380 with many heading for storage for a year or many more. Thus, leaving us with few flying the skies above us. These days we see far smaller version serving our airports like the A319. Many other smaller jets in airline fleets being maximized as some airlines with the fleet they have. A few airlines like Southwest and Delta blocking out the middle seat for social distancing until sometime in September. Others choose different routes of rules and booking. No matter what airline you fly make sure you wear your mask or find yourself grounded. More to come for now we say keep the social distancing and again you must bring your mask.
Source Fire and Aviation TV 07/22/20
______________________________________________________________________________
Airlines Worldwide Affected by Covid19 Coronavirus
With so much since the beginning of 2020 worldwide explosion of the coronavirus has devasted people's lives. Thousands upon thousands have lost their lives and we have heavy hearts to all friends and families affected. No matter what religion you believe in this weekend whether its Passover or just Easter weekend to many. Our thoughts and prayers to this world for a recovery and get better soon.
Many industries including the airline industry that have affected some airlines to a point of no return. It is going to be a major change for millions along with the airlines themselves to basically start again. From listening to many, a few have said words that are deeply meaningful heartfelt caring words. Knowingly we all can set aside our differences we can come together as one. This industry has many great leaders both for us recently are Ed Bastian C.E.O. of Delta Airlines, and Ed Sims, President of WestJet Canada. There are many other great C.E.O. and presidents of airlines of recent these two stand out to us with compassion and great support. We share the most recent statement from WestJets president Ed Simms a must view.
Adhering to requests with our prior trips from New York to California. Covering from coast to coast we slowed down and then came to a stop end of February when airlines were being affected. The worlds history then speaks for itself with airlines included. At this time, we will be gearing up for major changes and develop a new business platform. We look forward to working with many airlines in the future in addition to covering the industry. So many aircraft grounded and even some airlines already departed the industry. In the mid to late part of April we will be making changes and assisting the industry with coverage and future business from May forward. Meanwhile please stay safe, stay strong.
Source Fire and Aviation TV 04/09/20
______________________________________________________________________________
Frontier Airlines
From humble beginning Frontier Airlines began July 5, 1994. The founders of this airline being aviation professionals. Both Frederick Brown a former United Airlines pilot and his wife Jan Brown. Mrs. Brown was a flight attendant and in charge being the head of the union AFA for flight attendants. The story of how it all began is a funny yet simple one that began July 1994.
For years like many other companies there were ups and downs. From Bankruptcy Chapter 11 in May 2008 to acquisition by Republic Airways Holdings. Eventually in October 2009 during which time other competing airline and others tried to purchase the airline. Frontier Airlines came out stronger than before and has continued to prove they are here for a very long time.
Based in Denver like any airline they have had other types of challenges which makes any company stronger. From Management changes to winter weather can make anyone a tougher airline or company. December 2016 was a rough weather-wise disrupting flight operation with up to 70 percent one day in particular. Right as the peak of Christmas travel was in full swing delays and cancellations. No matter how bad it was there were some criticizing how scheduling department and the airline handled it, but you can't predict mother nature. You can however manage the best was possible with a great team in operations.
Before we exit 2019 a major announcement of flight schedule and routes has been made. Including a new base in Orlando Florida creating new jobs. Strictly an airbus operator of different variants of the A319 320 and 321 they also have future orders of Airbus A321 Neo and XLR's. December 19, 2019 announcement of a new Training facility and hanger adding 45 new jobs in Orlando with a new training base. Planned to open the new 35,000 square foot hanger and facilities will open in 2 years. In addition, it will be able to house the Airbus A321 with 2 dedicated outdoor parking areas for the Airbus A320. As 2020 begging the airline will add 18 nonstop flights to Guatemala, El Salvador and Caribbean airports. Frontier airlines will start a Miami based hub in 2020 with 8 more flights and crews based in Miami.
Source Fire and Aviation TV 12/20/19
_______________________________________________________________________________