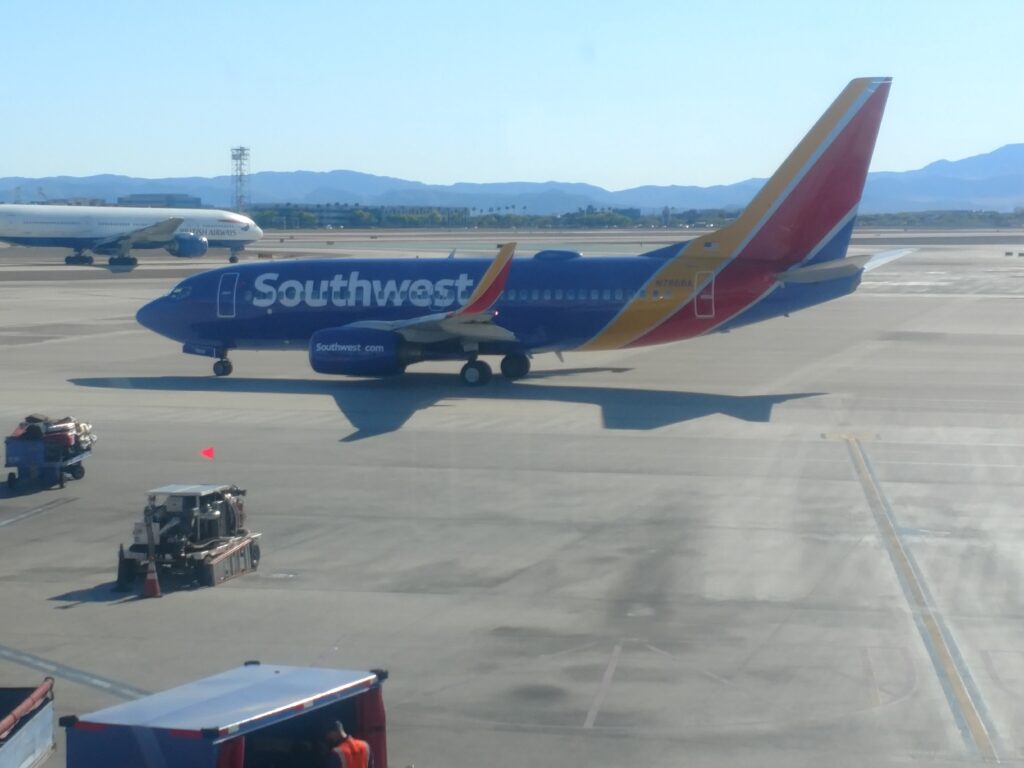 Southwest Airlines Co the Dallas based airline released its third quarter 2019 results today. In a teleconference with media Fire and Aviation TV was among those in attendance. Despite the grounding of the Boeing Airplane 737 Max 8 version Southwest reported a significant third quarter earnings over last years. The third quarter earnings grew 13.9% averaging $1.23 per share over last year's results.
With the Boeing Max 8 groundings was initially planned for January 6 of 2020 estimated time to gradually roll back into service. Due to further delays from Boeing a new projected date is February 8, 2020 for which is not guaranteed as both F.A.A. and Boeing need to make sure that MCAS can proceed after the testing of the new software. Furthermore with 34 of Southwest MAX 8 aircraft grounded it has caused some 200 cancellations each day off the original schedules. There was to be 41 max 8 aircraft to have been delivered this year but as everyone knows that's not happening During the initial grounding of the Max 8 aircraft there have been 9 separate schedules for which made it very difficult due to the season coming up. There is only one schedule that makes it "operational feasible" that was quoted by Tom Nealon President of Southwest.
Growth with even the max groundings calls for over a 3% growth during the 4th quarter load factor at this time is showing 83.5 %. Employees gave an outstanding performance with great customer feedback. Stellar record earnings. Gary Kelly, Chairman of the Board and Chief Executive Officer that the Network planners and operations planning had the "Warrior Spirit". The Teleconference you could feel the positive energetic feeling as so many departments within the airline had been challenged to no end during this year with the max 8 groundings. This airline is truly blessed with great employees. We at Fire and Aviation TV felt the pride and sense of greatness among the board of directors.
During the time of the Teleconference the airline reiterated it will seek compensation from Boeing Co over the grounding of the Max 8 aircraft. Due to the lack of aircraft the airline has cut back on its schedules and will miss out on the peak season during the holidays for the 4th Quarter. Even though fuel is estimated at $2.05 per gallon during the last quarter of this year fuel efficiency is a factor due to the Max 8 groundings. There has been no new delivery of aircraft this year and only one Boeing 737 700 series retired to date this year. Ten more are expected t be retired a total of eleven instead of the target total of eighteen. Due to the light schedules until the end of the year load factor for fourth quarter is expected to grow by 0.05 to one per cent.
During the middle of 2020 it is planned to retire 20 – 25 Boeing 737 – 700 series aircraft. Meanwhile if the Max 8 aircraft do enter February 8, 2020 it will take 30 to 40 days to upgrade pilots on flight training to get back to operational standpoint. One thing Mike Van de Ven Chief Operating Officer stated was that operational services have done an exceptional job and the best in the industry. All in all, the airline had the best performance with the lowest customer complaints ever. During the summer and month of Junes schedule even with the Max 8 groundings they had 83.4 per cent on time which is the best since 2011.
Rapid Rewards and with a new investment in a new reservation system they had a record operating revenue. With a 8.6% increase of revenue and 11.4% from Rapid Rewards. More people using the credit card from rapid rewards as during research makes this the top card in a person's wallet for usage. Next year 2020 in the middle of the summer a new program will be rolled out targeting business travelers' market. That is estimated the first and foremost is getting the Max 8 back into service and increasing the schedules. At this time with the one schedule they have as an airline and amount of aircraft in the fleet they are 8% below capacity. This schedule was adjusted by taking out long haul shaving international flights. Therefore, affecting airports like BWI, HOU, and DEN airport schedules. They are able to sustain market to market frequencies The airline has also suffered $435 Million income penalty with the Max 8 groundings from flight cancellations.
A record third quarter giving a very strong cash flow on unit revenues. Cost control among with airport settlements have benefited the airline. Airport costs have not increased so far thus brining a $659 Million net income and at $819 Million operating income. Tammy Romo Executive Vice President and Chief financial Officer reports the very positive third Quarter numbers rounding up the balance sheet. All in all, a very bright future during this very complex and frustrating year with the max 8 groundings. Southwest is very eager like many to get this over with and focusing on growth with many new projects. Both Mike and Tom are looking to ramp up the network and schedule in the new year increasing load factors at HOU, BWI, DEN, including California and Hawaii. There is far too much sitting on the bench, and we like the airline like to see them get all into the action. Southwest increase with a very strong network and business with a target of 749 operational aircraft at the end of this year.
Source Southwest Airlines / Written by Fire and Aviation TV 10/24/19
All rights reserved. This material may not be published broadcast or re-written or redistributed without the written consent of Southwest Airlines or Fire and Aviation TV / 2019.